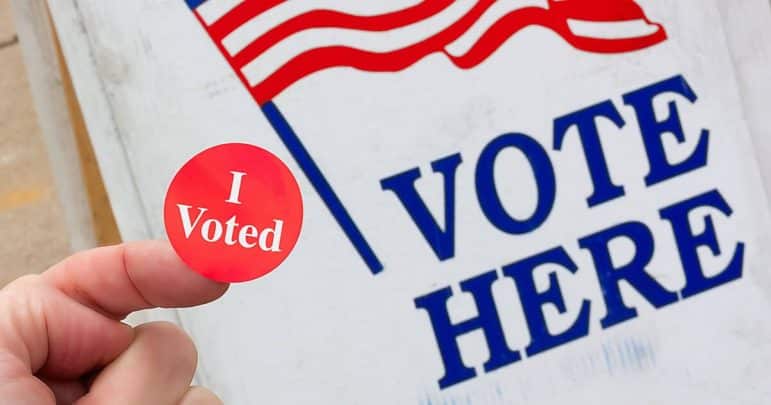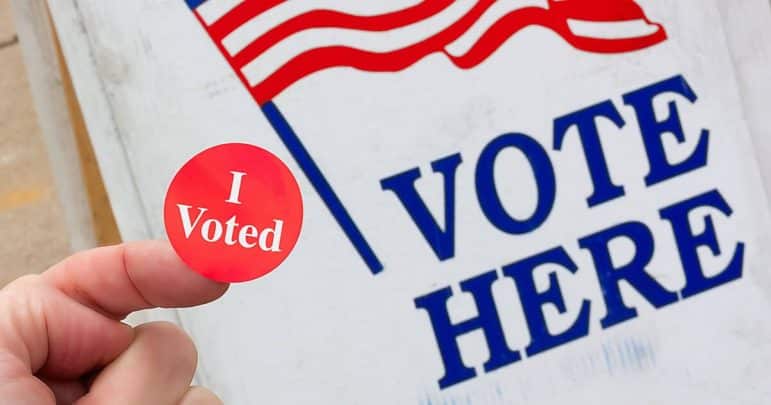 Voters have the opportunity to cast their ballots on local, state and federal candidates today, while polls are open between 7 a.m. and 8 p.m.
Most polling places throughout the state open at that hour, but you can check your own city or town's hours at the RI Secretary of State's website.
If you're not sure whether you're registered to vote or not, you can clear that up on the RI Secretary of State's website.
If you're not sure where to vote, or what's on your ballot, click on "Find a Polling Place/View a Sample Ballot" or " View/Update My Voter Record" and enter your home address on the Secretary of State's website.
While there isn't a law requiring employers to grant employees time off to vote, the Greater Central Chamber of Commerce urges businesses to aid their employees in getting to the polls today.
"Voting is the most important thing you will do on Tuesday, November 6th! Make it count. You can't duck the consequences this political season. Your vote is crucial," the Chamber wrote in an email to members Monday.
Provisional ballots
Under certain circumstances, voters will be issued provisional ballots, the disposition of which will be determined by their local Board of Canvassers later as official results are tallied. The conditions for issuing a provisional ballot are:
A voter whose name is not on the precinct voting list or the master voting list for the Polling Place and the voter does not qualify for the "Affirmation" process.
The voter's identity has been challenged by an election official.
The voter has not presented identification as required.
The precinct voting list indicates the voter has applied for a mail or emergency ballot.
After the provisional ballot is filled out, voters may learn of the disposition of their ballot – whether all or part of the ballot is counted in the election, depending on their registration status, by entering their ballot number at the election board website 48 hours after the election.
Voter protection
Federal law protects against intimidating or bribing voters, buying and selling votes, impersonating voters, altering vote tallies, stuffing ballot boxes, and marking ballots for voters against their wishes or without their input. It also contains special protections for the rights of voters and provides that they can vote free from acts that intimidate or harass them, as according to US Attorney  Stephen Dambruch.
To report suspected election fraud or voting rights abuses at the polls in Rhode Island, the United States Attorney's Office can be reached by the public at (401) 709-5068.  In addition, the FBI field office in Rhode Island will be prepared to receive allegations of voting fraud and other election abuses at (401) 272-8310.