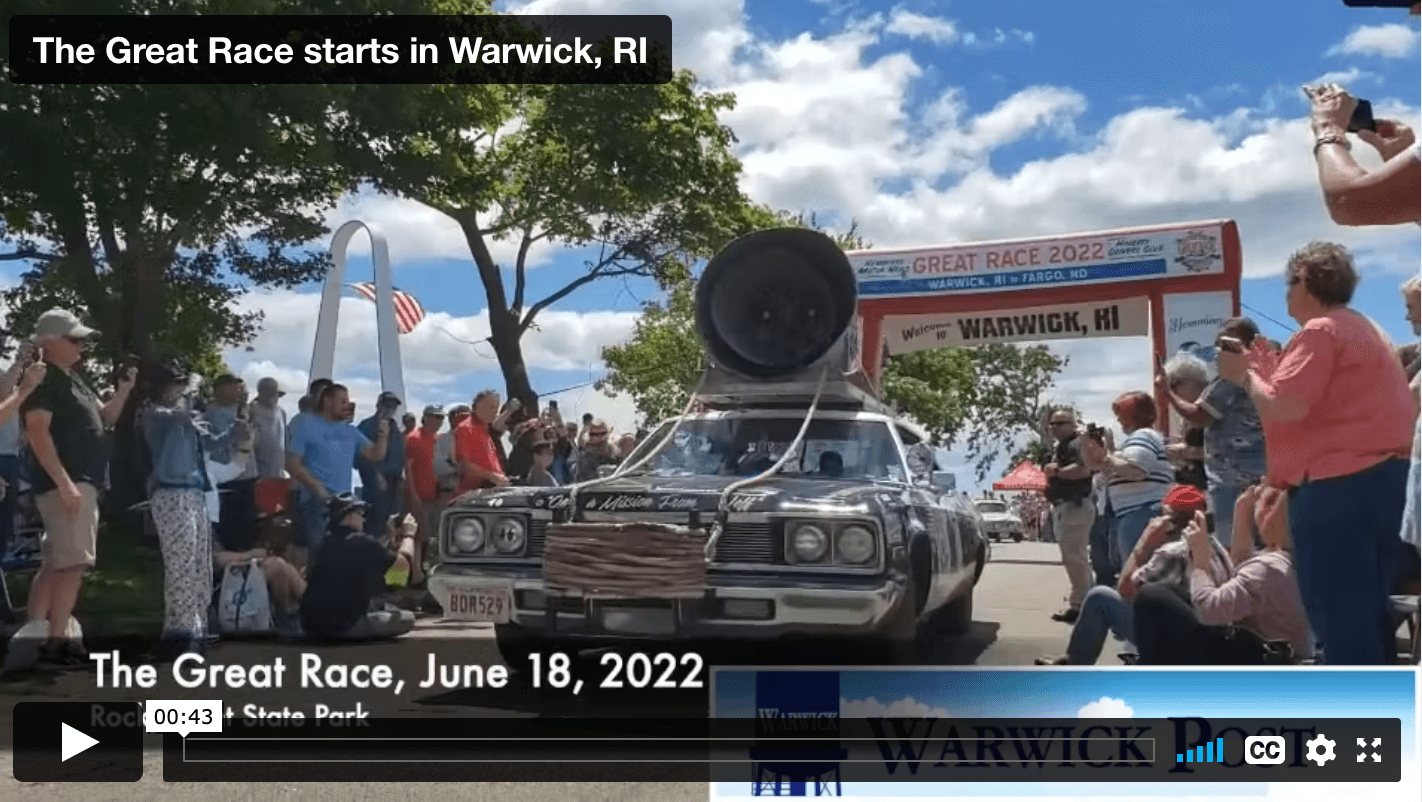 WARWICK, RI — The Great Race began in Warwick with hundreds of  vintage cars Saturday morning at Rocky Point State Park, as well as thousands of enthusiastic spectators.
"This morning, we dropped the Green Flag at beautiful Rocky Point State Park in Warwick, Rhode Island. Actually, the green flag duties were handled by Rhode Island Governor Daniel McKee and Warwick Mayor Frank Picozzi. An estimated crowd of 10,000 people swarmed the park and lined the streets throughout Warwick to wave farewell to the racers," Great Race organizers reported on their website.
By Sunday, the Great Racers had made their way to Binghamton, NY. This morning, Great Racers are headed toward Wellsville, NY.
"The Great Race is in the books and it couldn't have been more successful. I spent a lot of time with the officials, drivers and teams this past week. They couldn't say enough good things about the people of this city. Warwick rolled out the red carpet for them and they loved it here," Picozzi wrote on his Facebook page Saturday afternoon.
The Great Race, the world's premiere old car rally, brought 120 antique automobiles to town for the $150,000 event, with the first car leaving at 10:30 a.m.
The 9-day, 2,300-mile adventure will travel to 19 cities in Rhode Island, Connecticut, New York, Pennsylvania, Ohio, Indiana, Illinois, Wisconsin, Minnesota and North Dakota. The finish will be in Fargo, N.D., on June 26.