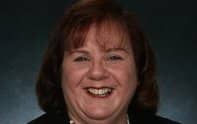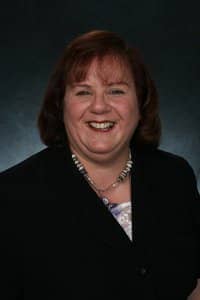 Editor's note: The following information was provided by the the Legislative Press and Public Information Bureau.
STATE HOUSE – Veterans visiting the Providence VA Medical Center will now have a much easier time finding a parking space, due to a new parking arrangement negotiated by Rep. Camilla F.J. Vella-Wilkinson and Rep. Moira Walsh.
The arrangement will allow hospital staff members to park on nearby streets that are normally no-parking areas, freeing up a staff lot for VA patients and their visitors.
The two legislators, both of whom serve on the House Veterans Affairs Committee, worked with Providence Mayor Jorge Elorza and the hospital to facilitate the plan in response to concerns brought to their attention by disabled veterans who use the facility.
Rep. Vella-Wilkinson (D-Dist. 21, Warwick) said the effort began in February when she attended a regular meeting of the Chapter 9 Disabled American Veterans Emily Baker Post in Warwick and asked members if there was any issue with which they needed help.
Parking at the VA hospital was their response. A new garage that will expand parking is being built, but its construction is currently constricting the limited parking available. For the many disabled vets who regularly need to visit the facility, the lack of nearby parking is a major issue, the members told her.
Representative Vella-Wilkinson enlisted her fellow committee member Moira Walsh (D-Dist. 3, Providence) to help, since the VA hospital facility is located partly within her district.
The two worked with the hospital and Providence Mayor Jorge Elorza as well Rep. John J. Lombardi, whose district includes some of the streets surrounding the facility that will be employed for on-street parking for hospital staff, and came up with the plan.
To free up parking spots for patients and visitors in the VA lot, hospital staff will be allowed to park on surrounding streets. On-street parking will be allowed only for those with VA staff parking stickers, and Providence Police have been brought on board with the plan to ensure vehicles with stickers will not be ticketed.
A soft start of the plan began last week, with full implementation this week. On-street parking will be allowed until the hospital's new parking garage is open.
"We are happy to assist the many veterans who rely on the VA hospital for health care. Disabled veterans, in particular, need nearby parking and we are very grateful to Mayor Elorza, the Providence Police and the City of Providence, as well as the VA hospital and its staff, for their help in finding a cooperative solution for them," said Representative Vella-Wilkinson. "I'm also thankful to my fellow representatives Moira Walsh and John Lombardi for their assistance in making the connections we needed in Providence. This was a wonderful example of a representative government in action: Citizens, in this case, a group of disabled veterans in my district, brought this problem to light, and then elected officials from different parts of the state worked collaboratively to come up with a good solution."
Said Representative Walsh, "Everyone involved was more than happy to help solve this problem, because we all agree that parking shouldn't be a tremendous hassle for veterans who need to visit the VA hospital. I'm pleased that we were able to arrange a no-cost solution that helps veterans more easily access the health care they need."