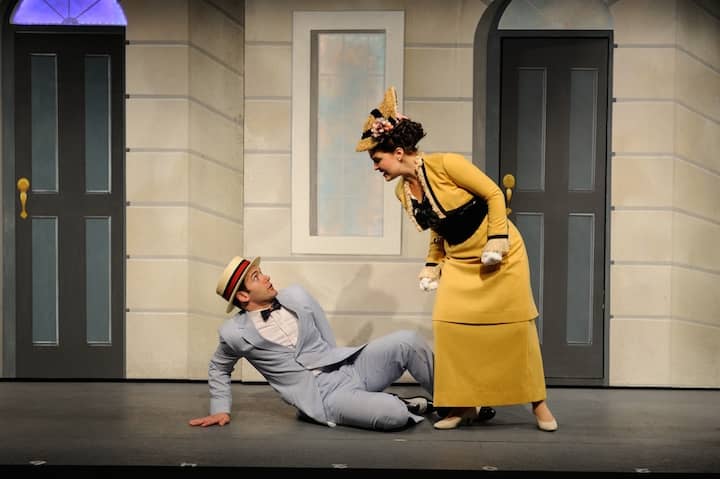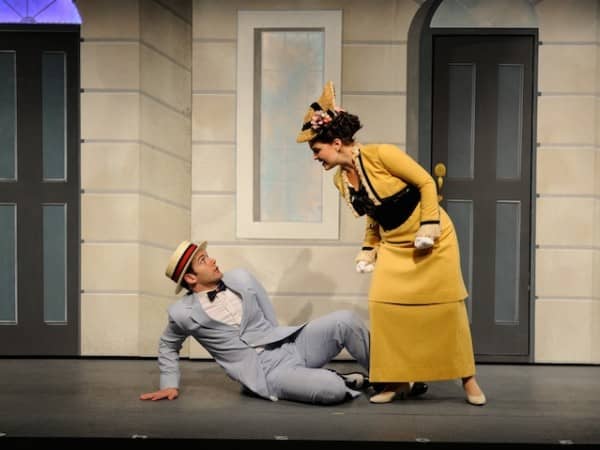 Warwick, RI — It's another big week for Museum of Art in Warwick, with a wine tasting and raffle Saturday night in addition to the regular slate of activities there, and the finale performances of My Fair Lady at Ocean State Theatre, among other entries on this week's calendar.
Can't Miss:
Warwick Museum of Art is hosting its annual Wine Tasting on Saturday, Oct. 18 starting at 7 p.m. Wine, hors d'oeuvres, artwork, and raffle baskets all figure into the fun. Tickets are $35 and all proceeds support the Museum.

Call (401) 737-0010 for more info.
Thursday, Oct. 16, 2014:
"It's All in the Details" photo exhibit, 10 a.m.
Warwick Public Library opens a new exhibit showcasing the work of local shutterbugs this week. There's also a reception scheduled for Oct. 19. Through Oct. 28. Visit warwicklibrary.org or call (401) 739-5440 for more info.
28th Annual Rhode Island Open Juried Exhibit at WMOA, 10 a.m.
Warwick Museum of Art welcomes Ernest Jolicoeur, director of the Dorrance H. Hamilton Gallery at Salve Regina University, to review and rate original works by local artists as part of a new exhibit.
The Museum is open to visitors from 10 a.m. to 5 p.m. Tuesday through Friday and 10 a.m. to 3 p.m. on Saturday. Through Oct. 25.
My Fair Lady at OST, 2 p.m.
Check out Rob Borkowski's review of the classic stage show, which wraps its run at Ocean State Theatre on Friday night.
Tix are $39/$49/$54.
Friday, Oct. 17, 2014:
Improv Night, 7 and 9 p.m.
Bring Your Own Improv troupe takes the WMOA stage at 7 with the PG-rated performance, then play blue [R-rated] beginning at 9.
Tickets are $7 for adults, $3 for kids under 13 and seniors. More information and tickets sales at bringyourownimprov.com
Sunday, Oct. 19, 2014: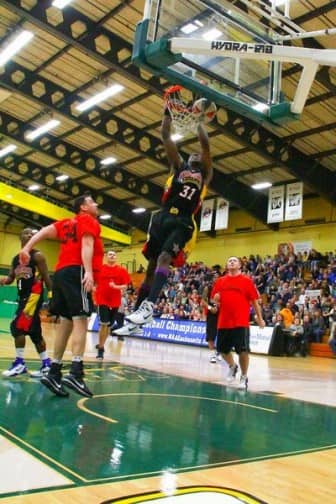 Warwick Teachers vs. The Harlem Wizards, 5 p.m.
Warwick Public School teachers & administrators take on The Harlem Wizards Sunday at 5 p.m. in Pilgrim High School gymnasium, with proceeds supporting Pilgrim High School's After Prom Extravaganza (APE).
The Harlem Wizards are a basketball show (like the Globetrotters). Tickets can be purchased in advance at Dave's Market in Hoxsie or at the school's main office for $10. Tickets will be sold at the door for $12. Doors open at 4 pm. Show at 5 pm.
Mark your calendars:
The great folks over at the Warwick Animal Shelter are getting ready for the 11th Annual Howloween bash, scheduled for Oct. 25 at the Knights of Columbus Hall, 475 Sandy Lane, starting at 7:30 p.m. Tickets are $15 each and all proceeds benefit the shelter animals.