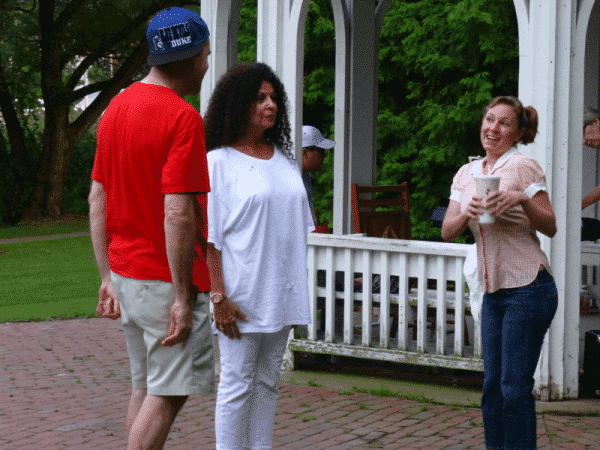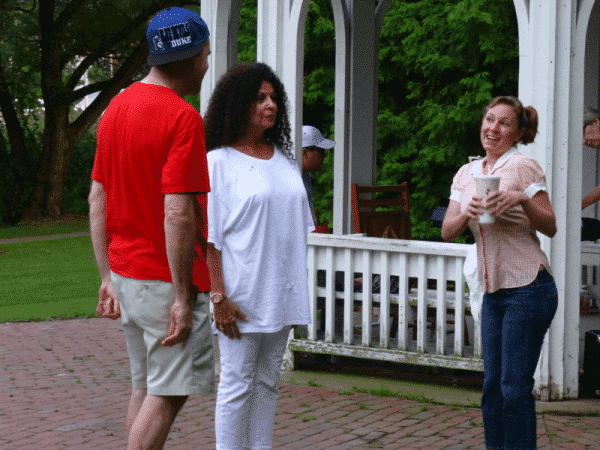 Thursday, Aug. 21, 2014:
"Merge" Exhibit at WMOA, 10 a.m.
Works from 24 local artists are part of the new exhibit called "Merge," a blending of styles, materials, and perspectives that will be on display.
There's also a People's Choice Award poll being taken, so be sure to check out the art and cast a vote for your favorite.
Free admission. Hours are 10 a.m. to 5 p.m. Tuesday through Friday. Through Aug. 29.
Chess Club, 6 p.m.
Kings and queens, knights and pawns duke it out as Friends of Pawtuxet Village host chess club down at Pawtuxet Park on Narragansett Parkway. Registration for the club at the link above; no registration needed to play at the park.
Friday, Aug. 22, 2014:
Theater in the Park, 6:3 p.m.
Friends of Pawtuxet Village host The Players of the Barker Playhouse for a set of weekly shows.
Here's the description from the Theater in the Park web page:
"The program will include a variety of Broadway musical selections, an original play, a short one-act, a comic monologue, and musical accompaniment."
Free admission; parking available at the Asprey Boat House and in designated spots along Broad Street.
Improv Night, 7 and 9 p.m.
Bring Your Own Improv troupe takes the WMOA stage at 7 with the PG-rated performance, then play blue [R-rated] beginning at 9.
Tickets are $7 for adults, $3 for kids under 13 and seniors. More information and tickets sales at bringyourownimprov.com
Saturday, Aug. 23, 2014:
Farmer's Market, 9 a.m.
Here's a great earth-friendly way to support local business: Head to Pawtuxet Village, and leave the car down near Pawtuxet Park [on the Warwick side of the bridge]. Then, take a leisurely stroll through the business district and work up an appetite climbing the hill on Broad Street before arriving at the Pawtuxet Farmer's Market at Rhodes-on-the-Pawtuxet. Load up your canvas bags with locally grown produce and other items, then glide back down Broad Street and over the bridge for a late breakfast/brunch/early lunch along the water.
Cash, credit, debit, EBT/SNAP, WIC and Senior Coupons accepted.
Tuesday, Aug. 26, 2014:
Oakland Beach Cruise Night, 4 p.m.
Take a drive out to Cruise Night at Oakland Beach hosted by the Warwick Lion's Club. Iggy's is right there, too. [Link goes to their Facebook page, be sure to check for updates.]
Do you have an event you'd like to see featured in our weekly events roundup? Add your event to the Warwick Post calendar. Please submit your event by Wednesday at noon for the best chance of getting included.