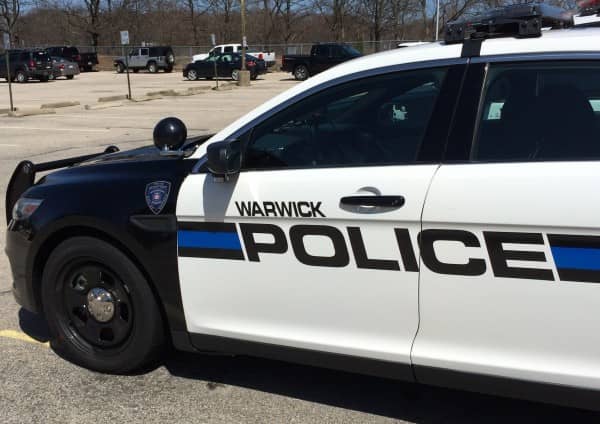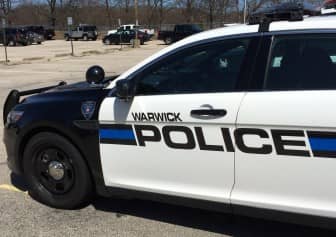 WARWICK, RI — Warwick Police arrested an unruly RIPTA passenger who refused to leave the bus at Showcase Cinemas at 400 Bald Hill Road Feb. 15 at 9:05 p.m. after the man said, "nuts," then punched an officer in the groin.
Officer Christian Vargas was the first to respond to the call for the unruly man, whom the bus driver told him seemed intoxicated. Vargas located the man, later identified as Benjamin Sparn, 28, of 1 Maplecrest Ave., North Providence, seated at the back of the bus, according to the officer's report.
Vargas asked Sparn if he was leaving the bus, and the passenger stepped down from the rear of the bus toward the officer, in an apparent move to comply. As Sparn stepped toward Vargas, however, he said something unintelligible, then clearly said, "nuts," and punched Vargas in the left testicle with a clenched right-hand punch.
Vargas responded with three "closed hand strikes to the face," according to the officer's report, causing Sparn to fall back away from the officer. No further physical force was used, Vargas reported.
Officer Quentin Tavares arrived shortly after and entered the bus, placed Sparn in hand restraints and called a supervisor and rescue. WPD Sgt. Robert Hart arrived, and supervised obtaining statements about the incident from the bus driver and the lone passenger at the time.
A statement from the only other passenger on the bus at the time, Ryan Smith, 30, had entered the bus with Sparn. Smith stated that Sparn, whom he referred to as "Ben," had struck Vargas in the groin and the officer had properly defended himself, according to the report.
The bus driver, David Lavallee, said he'd called his dispatch to request WPD to remove a drunk passenger from the bus. When Vargas approached the passenger, Sparn, the man lunged at him and punched him, after which the officer restrained him.
Vargas also filled out a use of force form, according to the report.
Warwick Rescue arrived and cleared Sparn after a medical evaluation, Vargas reported.
As the officer attempted to place Sparn in a cruiser, he resisted, requiring the combined efforts of five officers to put him in the vehicle. Sparn was eventually transported to Kent County Memorial Hospital, where officers discovered paperwork on his person indicating he'd recently been discharged from Butler Hospital, after being admitted on Feb. 13.
Vargas charged Sparn with simple assault, disorderly conduct, and resisting arrest.