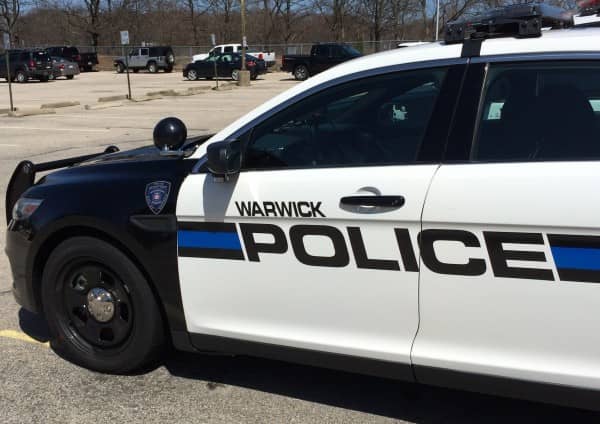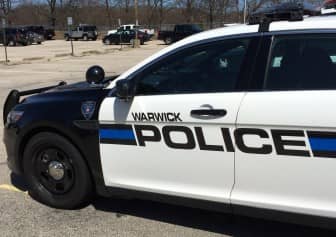 WARWICK, RI — Officers Walter Larson and Thomas Duncan were dispatched to East Avenue and Bald Hill Road Aug. 15 at 5:35 p.m. for a report of unconscious men in a red pickup, administering eight doses of Narcan to each before arresting the driver on a DUI charge.
According to the report, the men had  passed out from an apparent heroin overdose after the Chevy S-10 pickup turned onto East Avenue. The truck had stopped in the center of the road, then kept going, according to Larson's report.
At 5:38 p.m., a caller reported the truck was stopped again and the men had passed out in the truck.
Larson reported he stopped his cruiser behind the truck, which had stalled in the travel lane, tilted at an angle. The truck, which was a standard, was in first gear. Larson reached in the truck and put the parking brake on, but was unable to get the keys out of the ignition.
The driver, later identified as Richard Ferruccio, 23, of 597 Greenville Ave., Johnston, RI, was slumped to the right with his body over the arm rest and his head in the passenger's lap. Both appeared to have passed out due to opioids, Larson reported.
Each man was gurgling, their faces pale, their lips turning blue, Larson reported. In between the passenger's legs, Larson found a spoon with what he suspected was heroin in it.
Duncan administered Narcan to Ferruccio, and Larson administered a dose of Narcan to the passenger, but a single dose was not enough for the men. They eventually regained consciousness after a total of eight doses each, Duncan reported.
Larson arrested Ferrucio, reading him his rights at 6:18 p.m., after which the man told him he had been trying to get his passenger to the hospital to deal with the overdose.
Both men were transported to Kent County Memorial Hospital, where Ferruccio refused to submit to a chemical blood test. Larson charged him with DUI, blood alcohol unknown, and driving with an expired license, and cited for refusing the test.
West Shore Towing took the truck from the road.