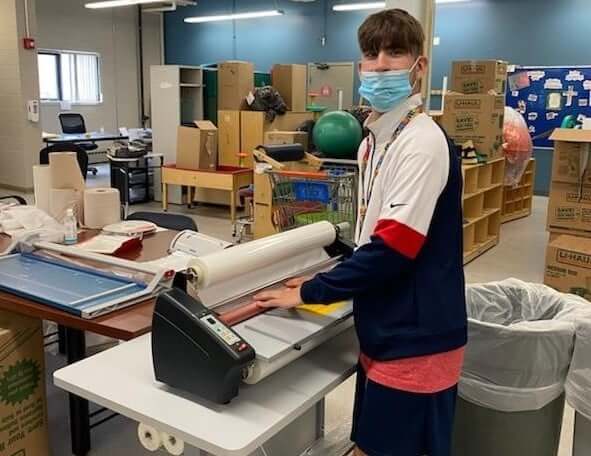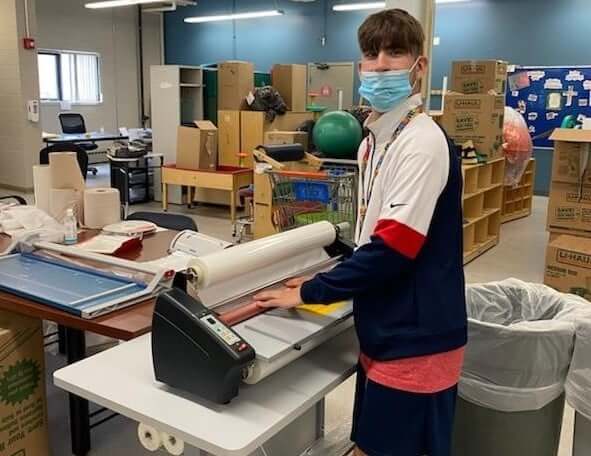 WARWICK, RI — The J. Arthur Trudeau Memorial Center has a $3,500 grant from the John E. Fogarty Foundation that'll buy two laminating machines for its comprehensive education and treatment program servicing children with autism and related disorders.
The Pathways Strategic Teaching Center will use the machines to create durable visual supports — communication tools used with children who have autism spectrum disorders (ASD) for two main purposes: they help educators and parents communicate better with the student, and they help the student communicate better with others.
Pathways, founded in 1998, is committed to utilizing scientifically validated teaching strategies to improve the lives of children with autism and their families. With school programs in Coventry and Warwick, Pathways educates students from all over Rhode Island as well as from nearby Massachusetts and Connecticut. Students with complex communication and learning needs benefit from all types of supports, especially visual supports, which are portable and sturdy tools that help within the classroom and home setting.
"Thanks to the Fogarty Foundation, this grant will give our students access to visual supports — in school and at home," says Pathways' Clinical Director Mackenzie Milner. "The continuum of support helps students, educators, and families work together to reach goals and provides students with consistency, which then enables success in and out of the classroom. Having two top-notch laminating machines will also save our teachers so much time, leaving them with even more time to devote to teaching."
Arthur Trudeau Memorial Center and the John E. Fogarty Foundation have had a long relationship. Past Fogarty Foundation grants have gone toward technology and educational tools for Pathways. The mission of the John E. Fogarty Foundation for Persons with Intellectual and Developmental Disabilities is to support agencies that provide services to improve and enhance the quality of life for people with intellectual and developmental disabilities (IDD) within Rhode Island.