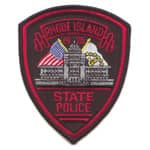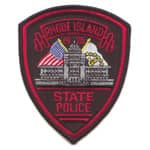 Editor's note: The following publicly available arrest information was provided by the RI State Police:
Pawtucket teacher arrested at his Warwick home on child porn charge 
RI State Police arrested Pawtucket High School English teacher George Grimes, 46, of Warwick May 22, charging him with possession of child pornography.
Last Thursday, members of the Rhode Island Internet Crimes Against Children (ICAC) Task Force arrested Grimes, of 787 Narragansett Parkway after receiving a complaint from the National Center for Missing and Exploited Children that an individual was uploading images of child pornography to a cloud-based storage account.
Members of the ICAC Task Force investigated the complaint and traced the reported activity to Grimes. A court-authorized search warrant was executed at Grimes' home, where the alleged child pornography was located. Officers seized numerous pieces of digital media for further analysis.
Grimes is employed as an English teacher at Charles E. Shea High School located at 485 East Ave., in Pawtucket. There is no evidence that indicates Mr. Grimes has had any inappropriate contact with children, according to State Police.
Grimes was arraigned before the Honorable Associate Judge William Clifton in Third Division District Court. He was released on $10,000 personal recognizance with special conditions including no Internet access and no contact with children.
The Rhode Island Internet Crimes Against Children (ICAC) Task Force actively engages in investigative efforts to identify subjects involved in child exploitation-related activities. The Rhode Island ICAC Task Force is comprised of members of the Rhode Island State Police Computer Crimes Unit along with detectives from local police departments, including the Warwick Police Department.
Troopers arrest two Warwick residents for DUI over Memorial Day Weekend
State Police made 10 arrests for driving while intoxicated over the Memorial Day Weekend, including two Warwick residents:
Rebekah Antaya, 42, of 345 Post Road-Apt 1, Warwick:
• Driving Under the Influence of Alcohol/Drugs(BAC .235/.216)
Amanda McPherson, 28, of 406 Warner Brook Drive-Apt 10604, Warwick:
• Driving Under the Influence (BAC Unknown)
• Refusal to Submit to a Chemical Test
Troopers made 60 additional arrests on miscellaneous charges during the period from Friday, May 23 through Monday, May 26.
Crash on Rte. 95 in Warwick leads to DUI arrest
State Troopers responded to a crash on Rte. 95 Thursday, May 15 in Warwick, at about 10:50 p.m., arresting a Cranston man for driving under the influence of alcohol.
Troopers arrested Eduardo Fuentes, 27, of 224 Armington St., Cranston, charging him with driving under the influence, first offense,  blood alcohol content unknown and with refusal to submit to a chemical test.
State Police held Fuentes in custody overnight at Rhode Island Hospital, and later transported to the Wickford Barracks pending a 3rd District Court Arraignment.