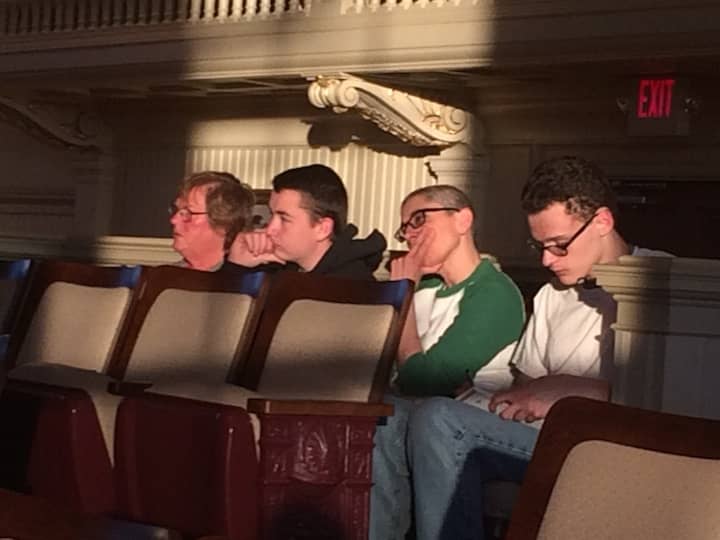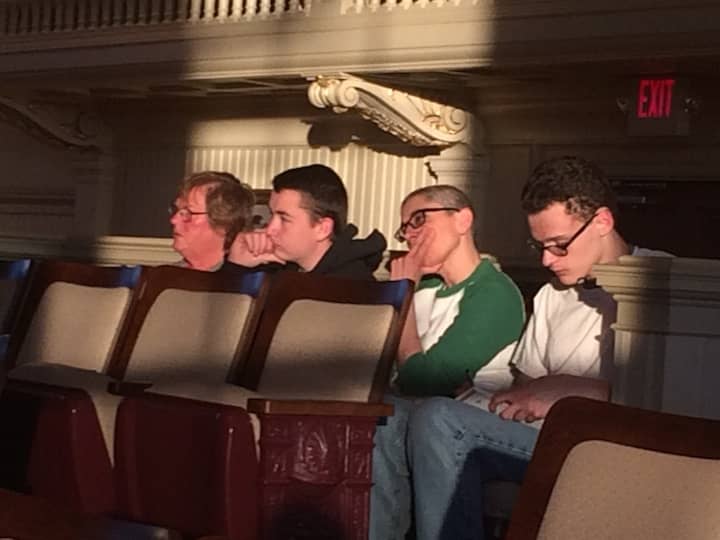 Warwick, RI — Boy Scouts from Troop 1 Gaspee Plateau and their parents spent their evening observing and taking notes at Monday night's Warwick City Council meeting.
AJ and Lisa Gabriel and Carol and Austin Blais took seats at the back of the room, and received a warm welcome from City Council President Donna Travis and the rest of the Council before the meeting began.
The Scouts were attending the meeting to fulfill a requirement for their Communications Merit Badge.