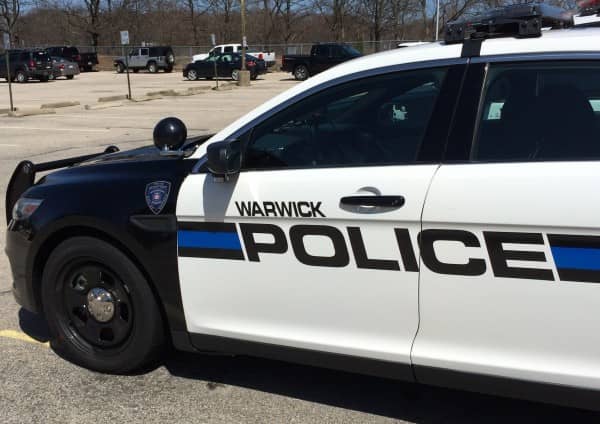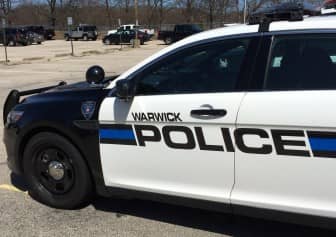 WARWICK, RI — Warwick Officer Aaron Steere was traveling east on Rte. 37 near Post Road when he spotted a maroon 1999 Plymouth Minivan with expired inspection stickers and, he soon learned, plates registered to another car, so he stopped it and found the two women inside in possession of dozens of hypodermic needles, heroin, and seven cats in poor health.
The women were arrested and charged with heroin possession; The cats were placed with the Warwick Animal Shelter, and the minvan was towed by City Towing.
Steere caught up with the minivan on Post Road and identified the driver and passenger as Kristina Case, 21, of 201 Briarbrook Dr., North Kingstown, and Alicia Tetreault, 25, with a last known address of 18 Rosewood Ave., Warwick, respectively, according to the officer's report. Both women pleaded with Steere to allow them to continue a short distance to their destination, where the car, which they'd recently purchased for $100, but had not registered, would be stored.
Also, Steere reported, the driver told him she didn't have a valid driver's license. A background check on the women alerted Steere to a note warning officers that Case frequently hypodermic syringes. Steere charged Case with a violation for driving without a valid license and also for improperly using registration, and for operating without insurance.
City Towing was called to take the car from the scene, and Steere conducted an inventory check of the vehicle. As he began, Case warned him that there were several uncapped needles in the minivan. Steere reported he did find dozens of needles, as well as dozens of torn off pieces of storage bags, known as "twisties," used to package narcotics. The find indicated the owner suffered a substantial drug dependency, the officer reported.
Steere also found seven cats in the minivan, which appeared to be in poor physical condition, some of them suffering from open sores and missing fur. Steere called Warwick Animal Shelter to take in the cats and provide them medical attention.
In Case's handbag, Steere also found several spoons with what he suspected was heroin residue on them, as well as pieces of cotton balls in Gatorade caps commonly used to filter heroin, he reported. Several of the bottle caps also appeared to have large quantities of heroin residue, which field tested positive for heroin.
Officer David Boardman, who was called to assist, found a small quantity of heroin, .010 grams, in Tetreault's purse. The officers arrested both women on heroin possession charges, and Steere charged Case with driving an unregistered vehicle and driving without a valid license.
Case and Tetreault were each scheduled to appear in Third District Court on Aug. 22, and have each since posted cash bail.