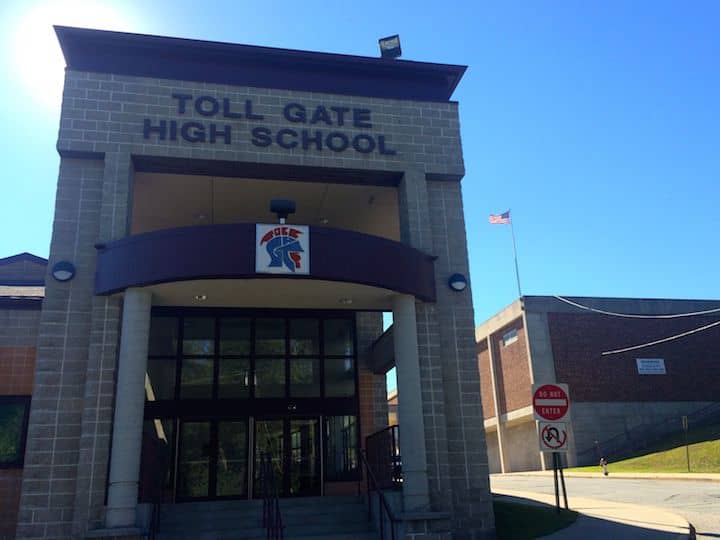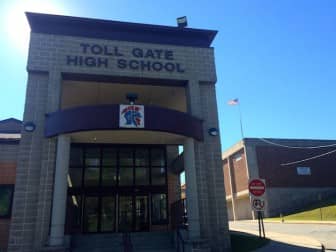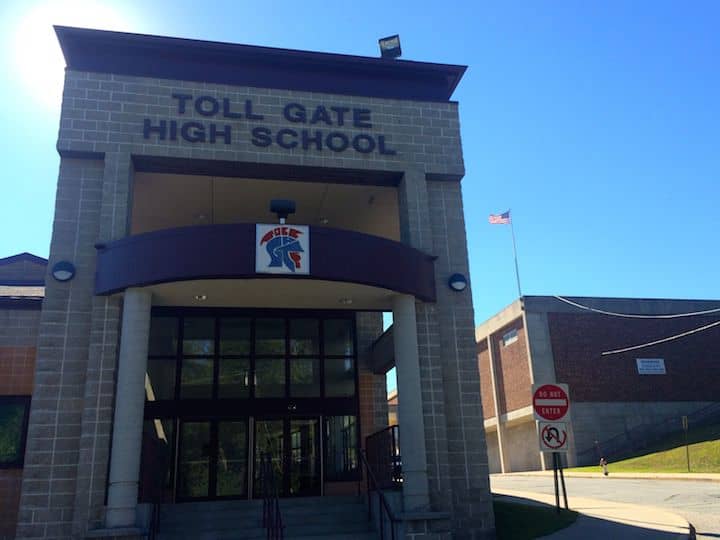 WARWICK, RI — An aging threaded cap on a water main below Toll Gate High's cafeteria broke Saturday morning at 8 a.m., flooding the room, hallway, auditorium, wood shop, machine shop and computer room, requiring a shut down to dry out and assess the damage, Superintendent Philip Thornton said.
"We're still assessing the damage," Thornton said. But Single Source Disaster Recovery Specialists, the company the district hired to clean up the water damage reports they'll need five days to dry out the affected areas of the school. That'll take up the whole week of classes, so Toll Gate school will be out this week.
Thornton said when they were alerted to the break, they found the eight-foot deep access space below the cafeteria housing the water main had filled with water before it overflowed into the cafeteria, down the hall and into the other areas. About half an inch of water filled the affected areas, he said.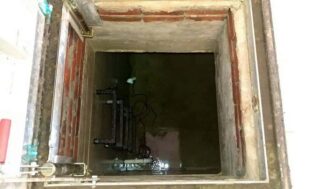 Carpeting in front of the auditorium was saturated, and wiring and drywall in the flooded areas will have to be replaced, as well as equipment in the rooms. Thornton said the district is insured, but the full amount of the claim they 'll submit requires a little more time to figure out.
Thornton said that to avoid adding five days onto the school year for only Toll Gate students, he'll apply for a waiver with the state Department of Education to avoid having to add those days to Toll Gate's end of classes. That would mean only Toll Gate students would wind up with an extra week of school, Thornton said. While such waivers aren't unusual asks following power outages, for instance, Thornton said, most are for less than a week, he said.
"I'll be stalking to the state on Monday," Thornton said.
On Saturday, Mayor Joseph J. Solomon and Warwick City Councilor Anthony Sinapi visited the school with Thornton to have a look at the problem.
"Councilman Anthony Sinapi and I met with Superintendent Thornton earlier today and our team is still assessing the situation. Please be assured we are doing everything possible to ensure that Toll Gate High School is safe, clean and in working order for our students," Solomon wrote on his facebook page.