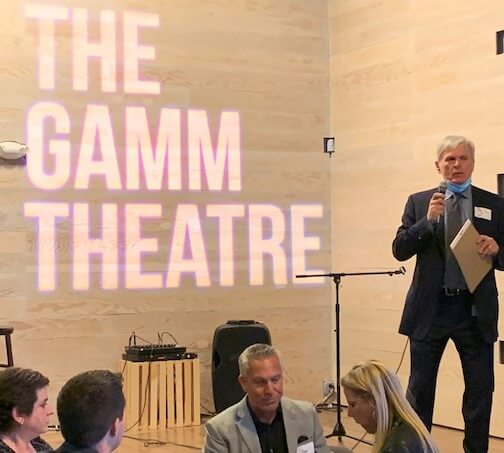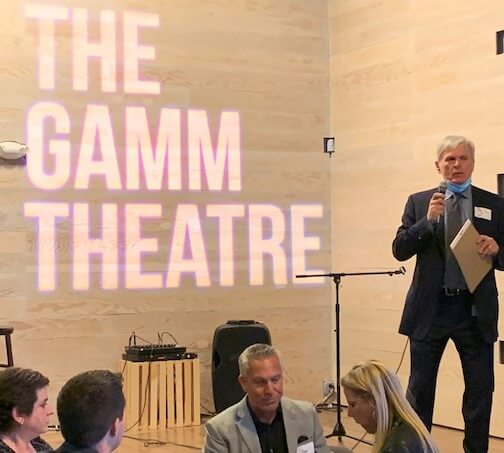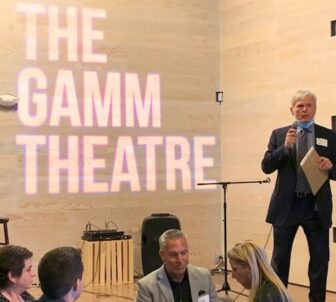 WARWICK, RI — Thrive Behavioral Health raised $27,000 during its annual fundraiser at The Gamm Theatre May 4, the first Thrive fundraiser in three years due to the COVID-19 pandemic.
The funds will aid behavioral health programs and services at Thrive Behavioral Health. Staff, board members, sponsors and members of the community enjoyed cocktails and hors d'oeuvres followed by a performance of A Midsummer Night's Dream by The Gamm Theatre players. Funds were raised through sponsorships and raffle ticket sales for a number of coveted baskets filled with donations from businesses all over Rhode Island, the organization announced.
"The donations raised tonight will fund the programs and services that provide a safety net for the four thousand adults, children and families throughout Kent County who depend on Thrive Behavioral Health for services related to mental health, substance use, trauma and homelessness," shared Dan Kubas-Meyer, Thrive's President and CEO.
Jennifer Cleland, Development Director at Thrive, said, "Thrive would like to thank everyone who donated to make our fundraiser such a success.  We are especially grateful to the sponsors of the event as well as the many local businesses who donated to our fabulous raffle baskets which brought in $1,500 in ticket sales from members throughout of the community."
Top sponsors of the event included Grace Barker Health, Capital Wealth Foundation, Greenwood Credit Union, Newport Restaurant Group, Horizon Pharmacy, Bristol County Saving Bank, Navigant Credit Union, Dominion Diagnostics, Provider Group, and Bank Newport.
Thrive Behavioral Health, a 501(c)(3) nonprofit, has provided services in Rhode Island since 1976. It offers comprehensive behavioral healthcare programs and services annually to 4,000 children, adolescents, adults, and seniors. Thrive is committed to improving its clients' quality of life through an extensive range of community-based and outpatient mental health, substance use, educational, and housing services that are recovery-oriented, trauma-informed, and family-focused.