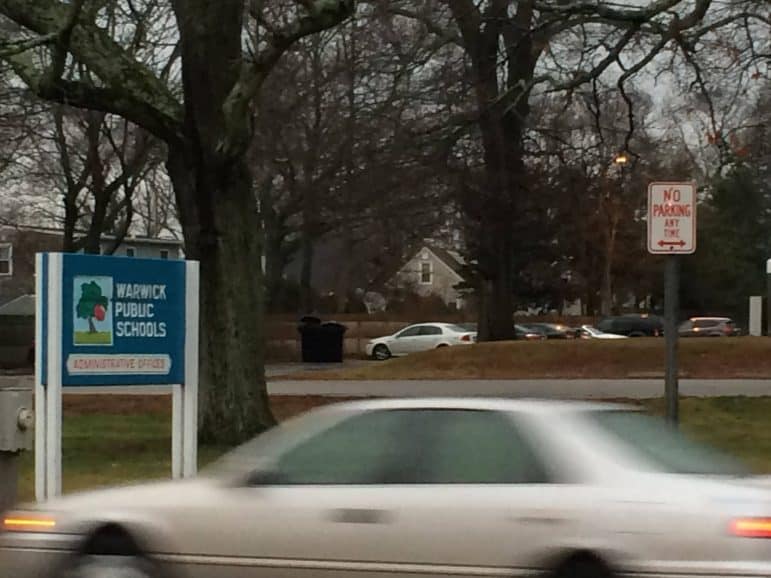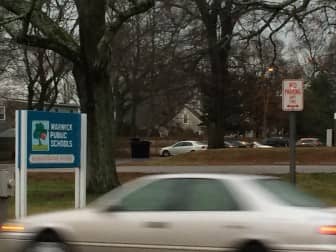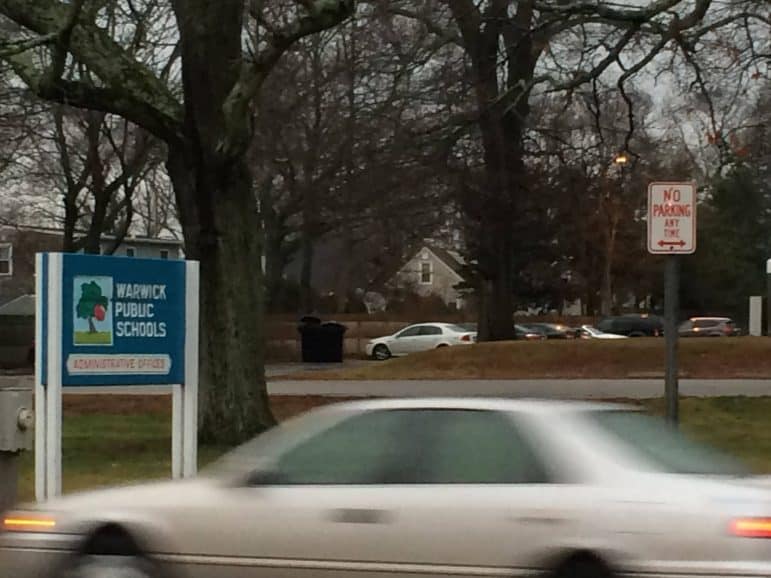 Warwick, RI — Mediation between the Warwick Teachers Union and the Warwick School Department has broken down, sending contract negotiations back to arbitration over what mediator attorney Vincent Ragosta says is a misunderstanding of a request for a 10 percent annual increase over three years.
Superintendent Phil Thornton, who was in the room April 20 when the union negotiator made the verbal proposal, said the teachers asked for the increase on salaries. Warwick Teachers Union President George Landrie says they didn't.
"I don't think he (the WTU negotiator) clarified what the 10 percent applied to," Ragosta said. Ragosta, who agreed to discuss only the portion of the mediation in dispute, said that after speaking with the union leadership, he thinks the union was asking for a 10 percent increase on another portion of the contract.
The misunderstanding happened, he said, because the union didn't write down the proposal, leaving the door open for a misinterpretation. These misunderstandings are very common in negotiations, he said.
"I'm not casting blame on either party," Ragosta said.
According to a release Thornton sent to media Monday morning, when the two sides met with Ragosta on April 20, the school department offered teachers a 2 percent raise in year one of the contract, a 2 percent raise in year two, and a 2 percent raise in year three — a 6 percent raise over three years.
"The union rejected the proposal and countered with 10 percent in year one, 10 percent in year two, and 10 percent in year three. Mr. Ragosta, the independent mediator working to help both sides reach an agreement was present and confirmed the content of the teacher's proposal," Thornton wrote in the release.
Such an increase, Thornton wrote, would make Warwick teachers, more than 70 percent of whom are paid $77,000, the highest paid teachers in the country.
"I couldn't believe I'd just heard it," Thornton said. But, he said, Ragosta, who was also in the room, confirmed it.
"Those were the words that were spoken," Ragosta said, and he said he felt the request was a non-starter when he heard it. But it's clear, after recent conversations with union leaders, that's not what they meant to say, he said.
"Absolutely not," Landrie agreed. He said their salary proposal is far lower than 10 percent over three years. "We're nowhere near that," he said.
Landrie said they were surprised when Thornton and the rest of the Warwick School Department team abruptly walked out of the mediation.
According to a release sent to media Monday, Landrie said Thornton actually offered the Teachers Union a raise of 0 percent in year one, 2 percent in year two and 2 percent in year three — four percent over three years.
The WTU requested the brief return to mediation April 20, Landrie said.
Contract negotiations began in June 2015, and the parties met about half a dozen times, but were unable to settle on a contract, Landrie said, so they began mediation with Ragosta. Mediation ended in November 2015, sending negotiations into arbitration, where an impartial judge settles the dispute.
When negotiations began, Thornton said, the teacher's union's first proposal was a five percent annual increase for three years. He said even that proposal was well above the 1.5 to 2 percent increases that are normally negotiated in the region.
On Tuesday, April 26, the school department's attorney, Andrew Henneous, sent the union's leadership team a proposal through certified mail including raises of, 2 percent in year one, 2.5 percent in year two, and 3 percent in year three.
"We heard silence," Thornton said in the release. "We want the (union) membership to know what we're offering, that it is an authentic offer, and that we are sincere in our effort to create a fair solution to both sides," Thornton said. "We have our doubts that our proposals are being shared with the membership."
Landrie said the Teacher's Union wants to return to mediation. Ragosta said he hopes that happens, and said he'd continue to mediate for each party. If mediation isn't resumed, he said, the contract will be settled in arbitration, which has continued independent of the new mediation effort.
Thornton said Ragosta's assessment of the dispute hasn't caused him to reconsider mediation. The 10 percent proposal is a signal to him that the WTU isn't serious about negotiations, he said. Thornton said he is also skeptical that union leaders made the 10 percent proposal about another part of the contract as they've told Ragosta.