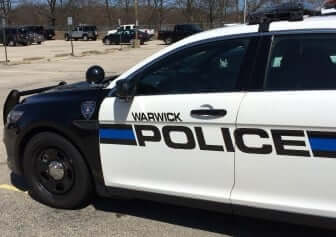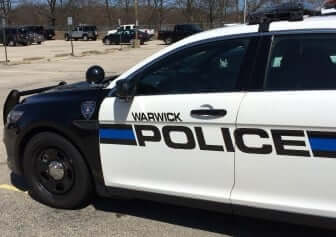 WARWICK, RI — At 6:05 p.m. Oct. 23, Officer Kyle Fitzsimmons spotted a silver 2011 Chevy Impala swerving on the Airport Connector, then on Rte. 95 North in the high-speed lane at 85 mph before stopping and arresting the driver for DUI.
While still on the connector, Fitzsimmons watched the car drive onto the grass on the side of the road before righting itself and taking the Rte. 95 exit, then saw it swerving in the high-speed lane at 85 mph before pulling over the car.
The driver stopped at Exit 14, and Fitzsimmons identified him as Jeffrey C. Kane, 34, of 190 Power Road, Pawtucket. As Fitzsimmons checked the man's ID, he noticed the interior of the car smelled of alcohol, and that Kane spoke slowly as if working to avoid slurring his speech, according to the officer's report.
When asked where he was headed, Kane said he had been returning home from a softball game, and that he had had, "only a few drinks," according to the officer's report. Kane refused to answer further questions and also refused a vision test, telling Fitzsimmons to just arrest him.
Fitzsimmons explained that passing the vision test, he might be able to leave, and Kane agreed. Kane did not pass the vision test, however, and Fitzsimmons now could smell alcohol coming from Kane himself, not the interior of the car, according to the report.
Kane refused to take any more tests, and Fitzsimmons arrested him and transported him to Warwick Police Headquarters, 99 Veterans Memorial Drive, where he also refused to take a breath test.
Fitzsimmons charged Kane with DUI, blood alcohol unknown, and cited him for refusing the breath test.