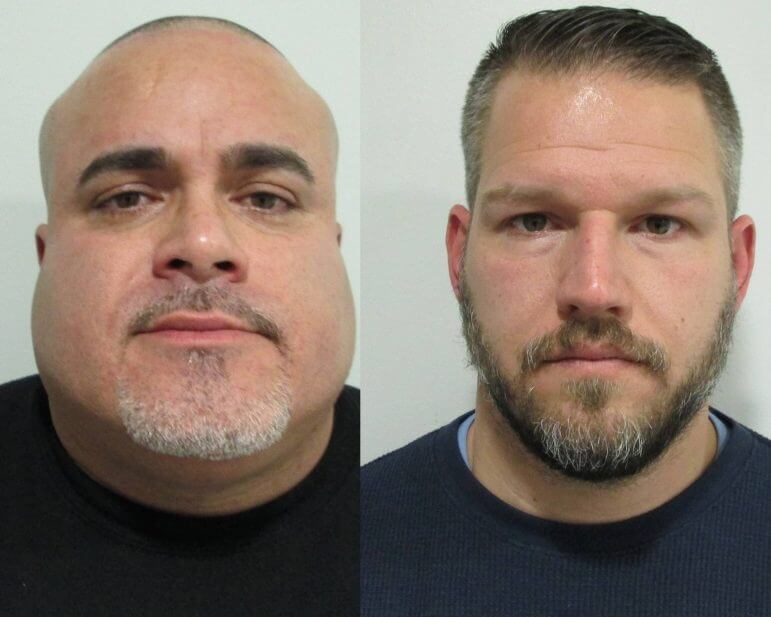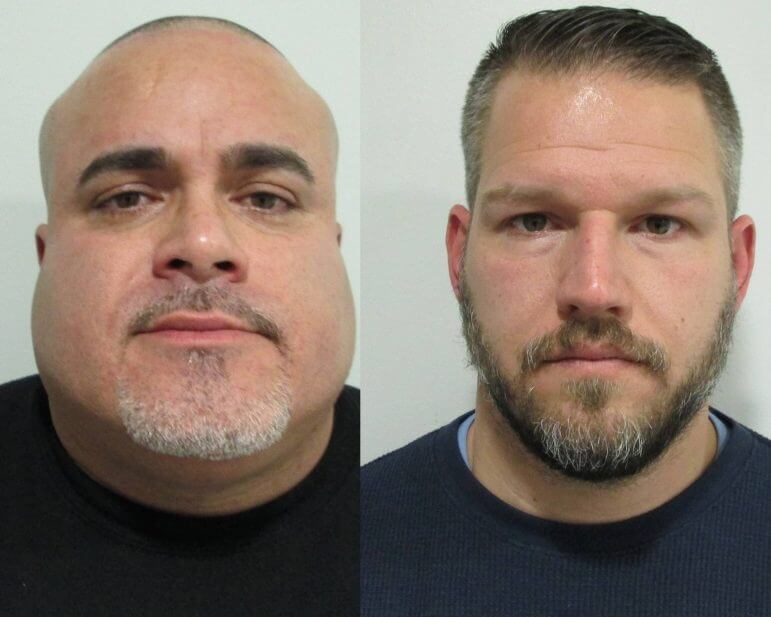 WARWICK, RI — RI State Troopers stopped and arrested two Connecticut bounty hunters driving on Rte. 95 South in Warwick Thursday near Route 117, charging them with kidnapping and conspiracy after they apprehended a man following his arraignment in Sixth Division District Court in Providence on a pretense of a misdemeanor warrant in the Nutmeg state.
The bounty hunters, identified as Angel Guadalupe, 45, of Bristol, CT, and William Sobota, 40, of
Burlington, CT, detained the suspect based on an outstanding warrant for failure to appear for
misdemeanor crimes in Connecticut, according to a statement from Colonel Ann C. Assumpico, Superintendent of the Rhode Island State Police. However, Rhode Island General Laws do not allow for out-of- state bounty hunters to operate in this state.
Also, State Police later learned there was no warrant on file from the state of Connecticut indicating that the suspect faced any
charge under which he could be arrested and extradited to Connecticut.
After the suspect was arraigned on the Rhode Island charge, the bounty hunters allegedly detained him
and led him away. A Trooper assigned to a security detail at the courthouse learned of the
bounty hunters' actions and confirmed that they had no legal right to detain the suspect. The trooper also confirmed there was no warrant on file. The Trooper immediately notified other Troopers, who stopped the bounty hunters on the highway.
The kidnapped suspect was released without incident.