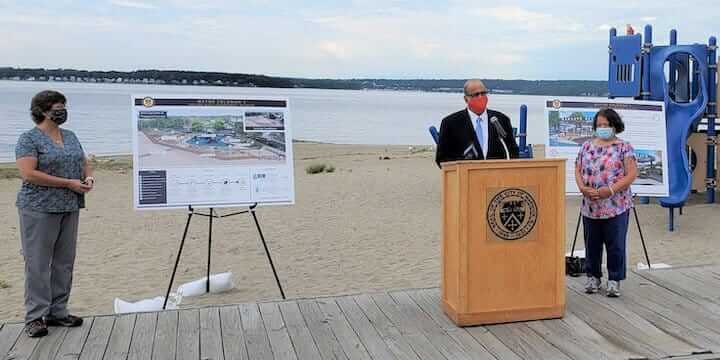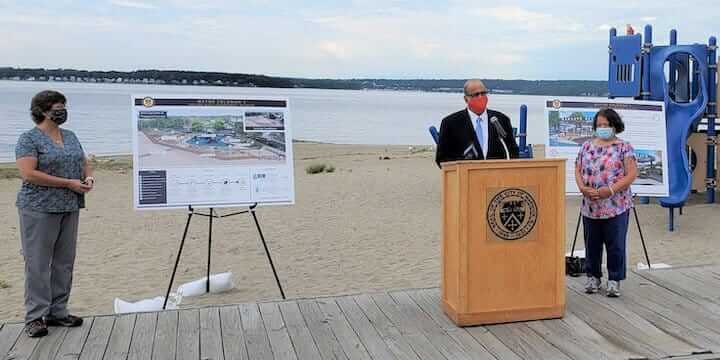 WARWICK, RI — On Aug. 19, Mayor Joseph J. Solomon joined city and state officials to announce a $600,000 improvement plan for Oakland Beach using state and federal grants.
Warwick City Councilwoman Donna Travis and Megan DiPrete, Chief of Planning & Development for Rhode Island Department of Environmental Management, joined Solomon at Oakland Beach Wednesday for the announcement, made possible by a grant from the DEM's Green Space Grant Program announced in May by Rep. Joseph Solomon Jr., and a federal $196,000 grant from the U.S. Housing & Urban Development Community Development Block Grant Program.
The project, expected to be finished in September 2021, will involve the construction of a handicapped-accessible splash park, as well as playground and boardwalk improvements near the existing playground by the seawall, according to Solomon's office. The project will also entail coastal buffer improvements, low-impact bio swales, and pedestrian plaza entry improvements.