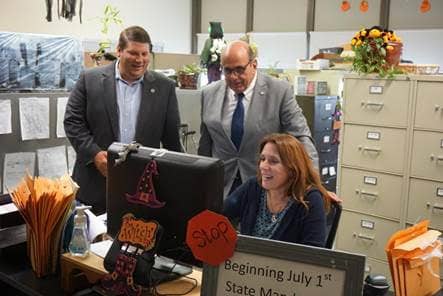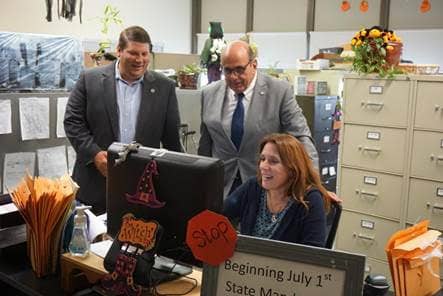 WARWICK, RI — Mayor Joseph J. Solomon has authorized spending $6,640 to begin roof repairs at Buttonwoods Community Center, the first step in the process to renovate the building and return it to the community and some municipal offices.
The offices were relocated in January when the city closed the Center in March despite the urging of Solomon, who was then City Council president, and City Councilman Steve McAllster.  At the time, more than 400 seniors regularly visited the center, using it to meet friends, socialize and play games, including poker and bridge.
Even so, the building is in need of emergency repairs to stop a series of roof leaks threatening the integrity of the structure, which could lead to further damage and potential mold issues if the damage is not addressed.
 An as-yet anonymous contractor is donating his time for the labor to install the roof, and the City will appropriate up to $5,000 for roofing materials and $1,640 for rigging crane services to remove the HVAC units from the roof, a necessary step before the new roof is laid, according to Mayor Soolmon's office.
Restoration of the building will not only offer a community room but will "protect the integrity of this City Building and facilitate improving the public health and safety of our employees and taxpayers by moving City offices to this building," Solomon said.  
 Solomon said this is the first step to remediate concerns about the building and to allow for interior restoration and space planning for City offices that have been housed in the former John Greene Elementary School building at 51 Draper Ave. since a pipe in the City Hall Annex burst in January, displacing employees and requiring taxpayers to travel to another part of the City to conduct business. The Draper Avenue facility requires a series of costly interior upgrades to comply with public use and occupancy requirements.