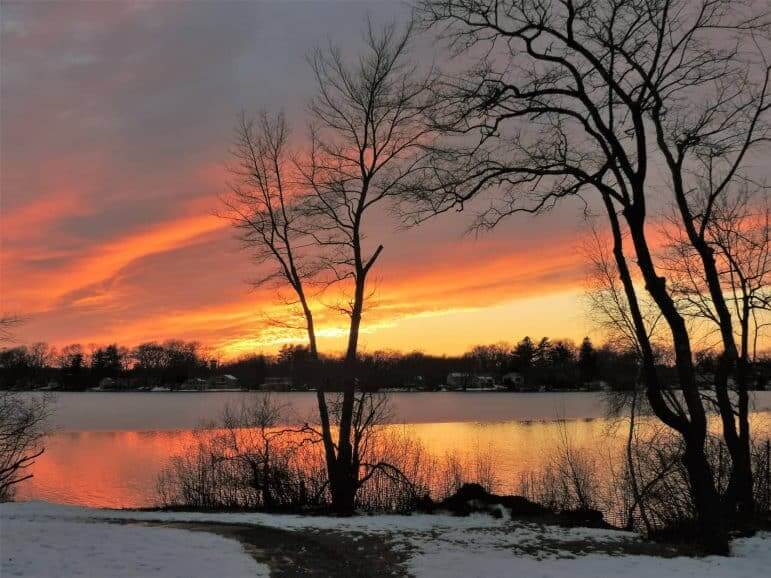 WARWICK, RI — Local photographer Lincoln Smith took advantage of a break in the cold weather to capture a few gripping images of Warwick Pond Sunday.
"It was the first time in a long while that I did not wear gloves or a hat pulled down over my ears. Spring is coming," Smith remarked when asked about his photo essay hike.
Smith used his Nikon Coolpix P520, taking photos at 1/320 sec,, f/3, 4.3MM, ISO 80; 1/100 sec., f/3.3, 6.2 MM, ISO 80 and at 1/60 sec., f/3.3, 6.2 MM, ISO 80, he said.
"I bracketed when I took the pictures. I walked through mud and slush to get these pictures due to the melting that took place."