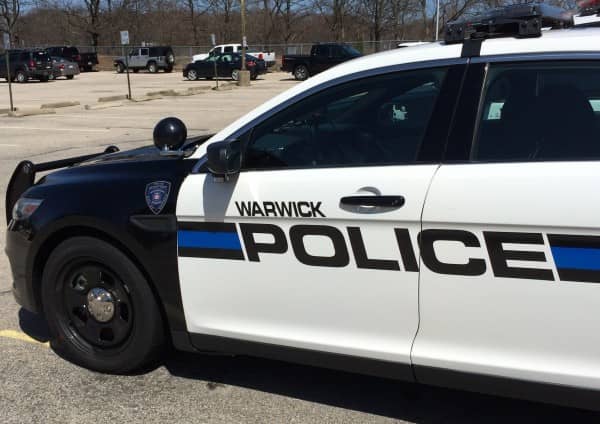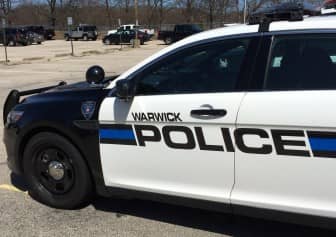 WARWICK, RI — Officer Derek Mourato spotted a brown 2017 Ford Taurus driving under the speed limit and erratically on Bald Hill Road April 17 at 9:47 p.m.,pulled it over and arrested the passenger for possession of oxycodone and alprazolam.
Mourato stopped the car near Brewed Awakenings on Bald Hill Road, and identified the driver as Eduardo Pena Benitez, 29, of 42 Grafton St., Providence. The officer also identified the passenger, Gladys Rodriguez, 28, of 380 Farmington Ave., Cranston.
As he stood near the car's door, Mourato reported smelling a strong odor of marijuana. Mourato asked if either of them had marijuana, to which they replied, 'no,' according to the report.
A check of Benitez's background through Mourato's radio to dispatch showed he had made threats to officers about shooting them, had threatened public officials and had been charged with possession and delivering heroin. Warwick Dispatch advised him to be cautious.
Benitez was hostile to Mourato while they talked, and avoided answering questions, Mourato reported. The officer asked him to step out of his car, and placed Benitez in his cruiser.
Mourato asked Rodriguez if there was anything illegal in the car, to which she replied no, while glancing at her backpack. Mourato asked her to step out of the car as well and seated her on the side of the road.
Mourato searched the car, including Rodriquez's open purse, discovering an ibuprofen pill bottle containing several pills of Alprazolam and Oxycodone. Mourato and Officer Thomas Greene identified 1 pill of Acetaminophen/Oxycodone Hydrochloride/Alprazolam; 17 pills of Alprazolam, 1 mg; and 2 pills of Alprazolam, 2 mg.
Mourato also found two plastic bags containing a total of 3.7 grams of marijuana in the car's center console.
Benitez was given a citation for lane violations,  and for not wearing a seatbelt, and released from the scene, Mourato reported. He swore as officers as he left, the officer reported.
Rodriquez was transported to Warwick Police Headquarters, 99 Veterans Memorial Drive, where she was charged with three counts of possession of schedule I-V drugs, felonies. She was held overnight for a hearing with the bail commissioner.