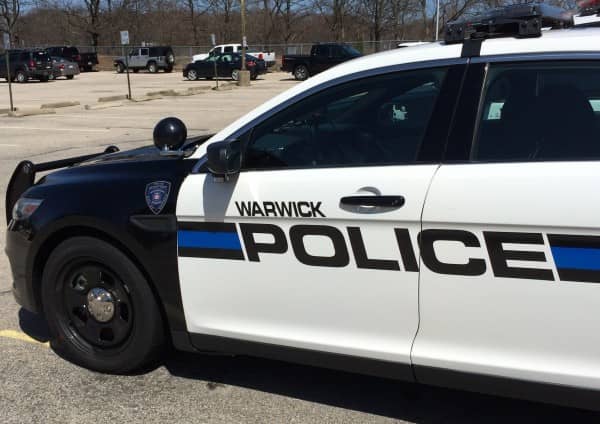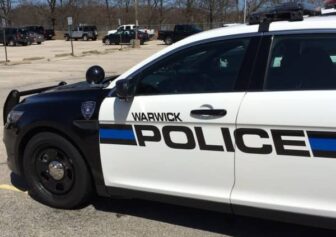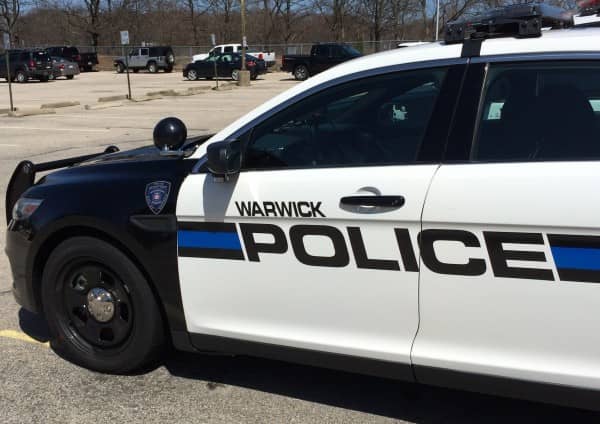 WARWICK, RI — When Officer Michael Rosa asked the sidewalk napping driver of a black GMC parked in the middle of a Post Road walkway why he'd stopped there, he said he was tired.
According to Rosa's report, the driver, Jeffrey Robidoux, 40, of 372 Main St., Chicopee, MA, told the officer that he'd parked on the Post Road sidewalk because he was tired, and "it wasn't looking good."  That's how Rosa found the black SUV in the middle of the sidewalk at the bottom of the Rte. 37 East off-ramp, with Robidoux asleep at the wheel, according to his report.
As they spoke, Rosa noted a smell of alcohol coming from him, and that his eyes were bloodshot and watery. He asked Robidoux out of the GMC to take a series of sobriety tests. During the tests, Robidoux demonstrated a lack of smooth pursuit in his vision,  a lack of smooth pursuit and  involuntary movement in his vision,  an inability to follow instructions or walk and turn on a line as instructed during a walk and turn test, and failed to balance on one foot with his arms at his side for longer than five seconds.
Rosa asked Robidoux to take a portable breathalyzer test of his blood alcohol level, but he refused. Rosa judged Robidoux unable to drive, and arrested him on suspicion of DUI, alcohol, then transported him to Warwick Police Headquarters, 99 Veterans Memorial Drive. Christian Towing Company was called to remove the GMC from the sidewalk.
At WPD HQ, the sidewalk napping driver submitted to a breath test, registering a .165 and .161 on successive breathalyzer tests. Rosa charged him with DUI, blood alcohol content .15 or greater, and issued a summons to answer the charge in Third District Court on April 27. He was also cited for refusing the portable breath test.
At his arraignment April 27, Robidoux pled not guilty. He was scheduled for a pretrial conference May 26 and released on $1,000 personal recognizance.