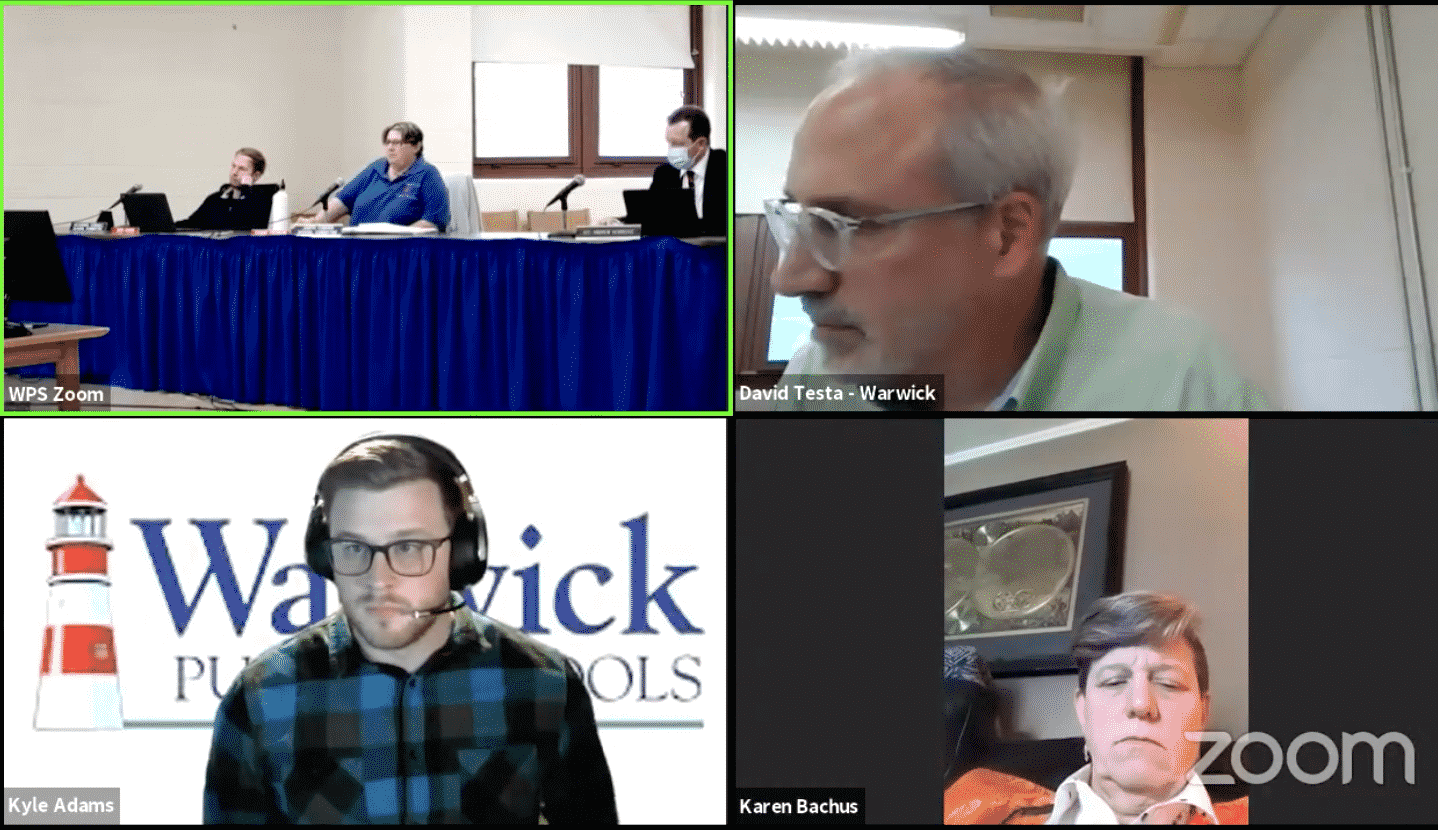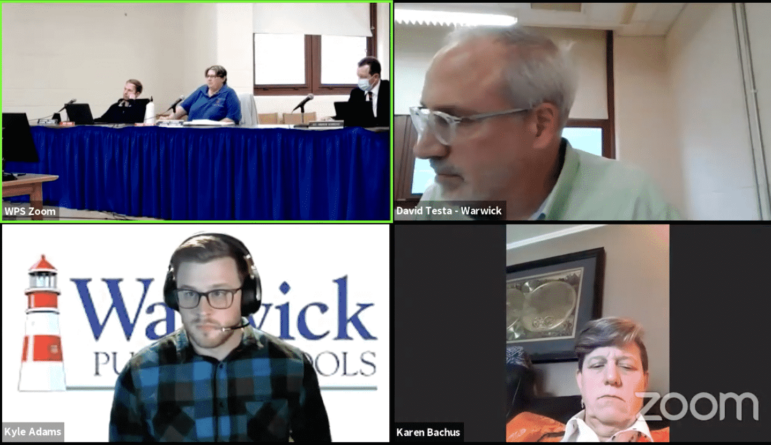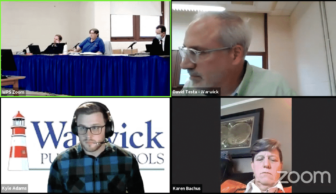 WARWICK, RI – The Warwick School Committee approved 24 Warwick teacher layoffs Tuesay night, citing declining enrollment as a factor in their decision.
In April, Robert Baxter, the Director of Finance and Operations, recommended cutting 34 full-time positions to help save money, noting a small number of non-certified staff reductions are included, achieved through attrition.
Following the meeting, School Committee member David Testa said that while the vote eliminated 34 FTE (full time equivalents), retirements, reassignments, and efficiencies reduced the need for layoffs to 24 people. Three of those layoffs were among the district's elementary level educators. The balance were at the secondary level.
"The district is carrying in the neighborhood of $6 million to $12 million dollars in extra expenses because we haven't trimmed and reduced staff to match enrollment," Baxter noted in his presentation.
'The business of this district is to educate students. Let's keep focusing on where the (students) are going and why they're going. If we fix that, your concern goes away.'
"We value all our teachers," said Committee Chair Judy Cobden. "We need to keep doing this and keep moving forward especially our new administration to get (students) to come back to our districts. I think we are on a path for that and I feel very positive. I just hope this doesn't have to keep happening and that we can retain more of our Warwick (students) because we want them here."
The vote was 4-1. Cobden, Testa, Vice-Chair Nathan Cornell, and Kyle Adams voted for the layoffs. Karen Bachus was the lone 'no' vote.
In a letter read during the meeting's public comment section, Warwick Teachers Union president Darlene Netcoh urged the committee to reject what she referred to as the school administration's "spurious reasons" for the layoffs.
"The administration alleges the district has lost 1,200 students yet has provided no timeframe for that supposedly precipitous decline," Netcoh wrote. "You know that enrollment is going to increase for the fall and you will need teachers to teach those students. Do not lay off teachers and throw their lives in turmoil only to recall them in the fall."
Netcoh also pointed out the years of under-funding Warwick Schools operated under, as well as the system's unfair shouldering of loan interest, benefitting the city's bottom line, and called on the School Committee to consider these debts in light of federal funding the city will receive from the federal government as a result of the American Rescue Plan.
"You need to ensure that the city gives the schools all the funding to which they are entitled," Netcoh said.
In Testa's after-meeting comments, he pointed out that even with the cuts, the staff/student ratio has not significantly changed, and more importantly, he said, no programs have been cut.
During the meeting, Testa noted a decrease in test scores when students reach the secondary education level at the city's schools. He pointed out that most of the layoffs were occurring there. While in most schools those scores do drop off at that level, "In Warwick, they tank," Testa said.
"At the secondary level I think this is the glaring issue we have as a district," Testa he said, "We need to, as a district, we need to focus on what is happening at the secondary level that is driving these students away."
After the meeting, when asked what he thought might be contributing to the problem, Testa said curriculum and scheduling are creating a frustrating learning environment for secondary students that doesn't compare well with similar nearby districts. That's driving the enrollment decline the layoffs address, he said.
At the April meeting, Baxter explained that "the district's enrollment rate of decline has greatly accelerated, changing the nature and structure of the district and presenting the district with unprecedented challenges.
"The enrollment decline results from our inability to compete with increasingly higher performance alternatives available from other LEA's, charter schools and non-public schools," he said.
"I do think it makes sense to secure more funds when the cuts are programmatic in nature," said Superintendent Phil Thornton. "I would not say it makes sense to ask for more money when the enrollment's not there. That's kind of nonsensical."
Cornell vowed to fight harder for more school funding in the future: "I will be making a motion to request more money for the school department. We should try to keep as many people as we can. These are people. They contribute. They matter to our students. They matter to our parents. We need to make them a priority. We need to keep our personnel and we also need to help our student programs."
Testa noted the 2022 budget was $180 million and could be $200 million in the near future.
"Of course this is difficult," Testa acknowledged. "No one is suggesting otherwise. The business of this district is to educate students. Let's keep focusing on where the (students) are going and why they're going. If we fix that, your concern goes away."
Testa called for a return to in-person school committee meetings at Warwick Veterans Middle School due to falling COVID infection rates and the large number of people vaccinated.
"This is about public participation," Testa said. "This is about public transparency."
Andrew Henneous, the school district's legal counsel, said a return to in-person meetings may be possible after Governor Dan McKee's executive order expires.
Testa said the meetings should continue to be streamed live.