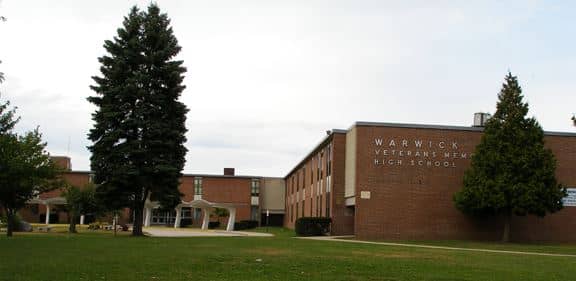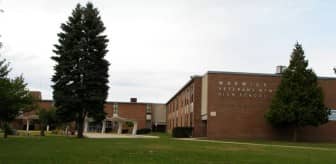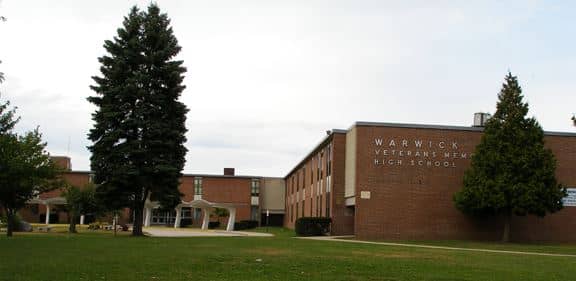 Correction: An earlier version of this article stated the vote on dropping the SunButter sandwich policy had been delayed. In fact, it was a related policy on collecting lunch debt was held. 
WARWICK, R.I. — The Warwick School Committee unanimously voted to drop the district's jelly and SunButter sandwich policy for students with unpaid lunch accounts Tuesday.
Nathan Cornell, School Committee member, said the section of the district's policy requiring cafeterias to serve a SunButter and jelly sandwich to students whose families had delinquent lunch debt had been voted out, 5 – 0.
A separate part of the policy governing how to collect unpaid lunch debt from families was delayed until the May 21 meeting. The Committee also heard calls to improve its response to sexual harassment at Warwick Veterans School Tuesday.
Last week, the Policy Subcommittee advised allowing all students their choice of lunch following a firestorm of criticism from local parents that drew nationwide media attention to the district's cold sandwich policy for unpaid student lunch accounts.
"After careful review and consideration the policy subcommittee is recommending that the Warwick School Committee allow the students their choice of lunch regardless of their account status," committee chairwoman Karen Bachus wrote at the time.
As of May 3, the number of students with a balance on their lunch accounts was 1,653, Bachus said. On Monday and Tuesday, about $14,000 was collected from families with unpaid accounts, she added.
Angelina Penta, the owner of Mike and Gel's Pizza in Warwick and Gel's Kitchen in West Warwick, had attempted to donate $4,000 to help resolve the school lunch debt problem but was turned down. Her story drew national attention to the situation.
"A week ago I shared a post on Facebook and had no idea it would get national attention and blow up the way it did," Penta said. "I am glad it did because we are bringing awareness to everyone about this problem. There are a lot of parents who can't afford (to pay for school lunches) so why should their children suffer? I've been told by lunch ladies that they see children cry because their parents can't pay their lunch bills."
Bachus said the policy subcommittee moved to reverse the policy once they learned of the problem.
"We were teaching (children) irresponsibility and waste, and we won't condone that," Bachus said, noting the school department was "working with an agency to put a program in place."
Hamdi Ulukaya, Chobani yogurt founder and CEO, pledged $47,650 – the amount owned by low income students.
A GoFundMe donation page set up to raise the entire $77,000 lunch debt owed by students' families had gathered $52,424 by 9:30 p.m. Thursday night. Together, the Chobani and GoFundMe donations can pay off the debt, with $23,074 to spare.
During the public comments segment of the meeting, several women complained about what they called the district's failure to combat sexual harassment.
Aubrey Lusignan, a former student at Toll Gate High School, told the committee she had been sexually harassed by a teacher.
"I am wondering how long it's going to take before we protect the children in our community," Lusignan said. "I'm here because I stand with every student that has faced some sort of inappropriate abuse when they're supposed to be there to learn and grow."
"It's our mandate to make sure children are safe," Bachus said.