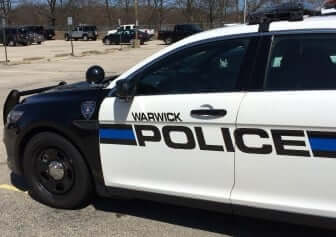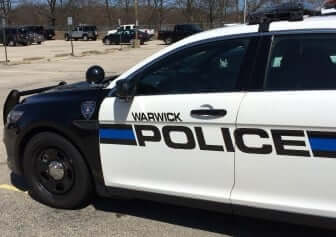 WARWICK, RI — Officer Nathaniel Gray stopped the driver of a gray 2008 Jeep Grand Cherokee speeding at more than 120 mph on Rte. 95 south with no lights on at 2:17 a.m. Feb. 4, charging the man with DUI.
Gray followed the car as it sped down the highway till it slowed for exit 12, following it onto East Avenue and stopping it at 400 East Avenue, traveling a long distance before coming to a stop, according to the officer's report. He identified the driver as Richard Agrigo Alzate,  38, of 152 Main St., Scituate, RI, and asked for the man's keys multiple times before the driver handed them over.
A check of Alzate's person revealed he was carrying $5,000 in cash. A check of his records revealed his license had been suspended for failing to pay traffic fines.
As they spoke, Gray noted a smell of alcohol on Alzate's breath, and asked him to take some sobriety tests, who which he agreed. During the tests, Alzate demonstrated a lack of smooth pursuit in his vision, was unable to walk heel-to-toe as instructed and put his foot down many times for the one-leg stand tests.
Alzate, upon questioning, told Gray he had just left Wonderland in Providence, where he had drank Jameson whisky. He said he had consumed Jameson before stopping there earlier in the night, according to the officer's report.
Gray arrested him on suspicion of DUI, and transported him to Warwick Police Headquarters, 99 Veterans Memorial Drive, where he refused a breath test. Gray charged him with DUI, first offense, blood alcohol unknown. Gray also cited him for driving with a suspended license, speeding, and failing to use his headlights when required.
Alzate was held pending transfer to Kent Hospital for detox treatment.