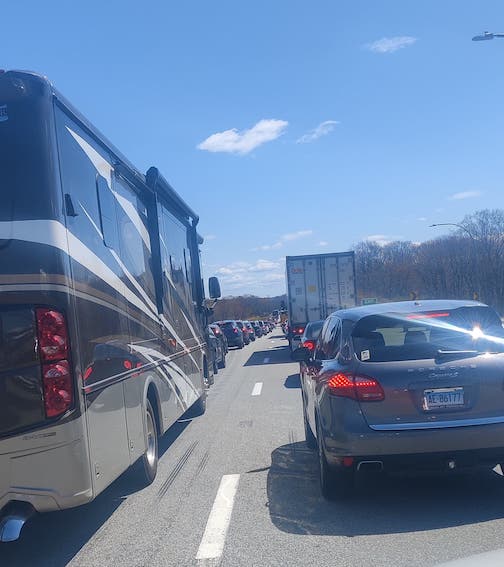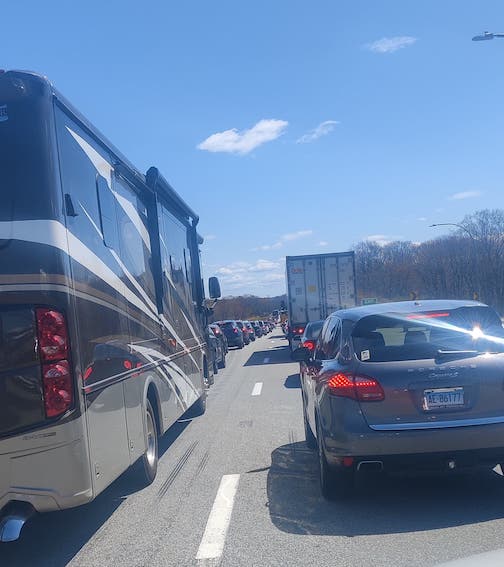 WARWICK, RI — A multiple-vehicle crash involving a tractor trailer truck at about 10:30 a.m. has blocked traffic on Rte. 95 North in East Greenwich and Warwick, motorists have reported from the highway.
The Warwick Police scanner channel reported one fatality has resulted from the crash. They also warned officers that secondary/side roads are backed up as a result of the crash.
RIDOT reported on their Twitter feed: "Crash with Injury and Vehicle Rollover, Left lane blocked on I-95 NB at Exit 8B (RI-2 North – West Warwick) in Warwick."
"Just about to get to the route 4 connection. Only going about 50 ft every few minutes. Astros towing went by about 30 minutes ago," wrote Troy Beique Remillard on Facebook as he approached Exit 8B on Rte. 95 North.
"Do Not take 95 N from EG. Horrible accident. At least 1 roll over, a dozen + cars off the road. Highway is shut down," Laurie St Pierre Bouley warned at 10:29 a.m.
Bethany Hashaway contributed to this report.