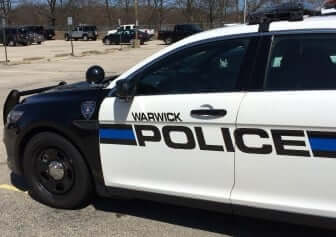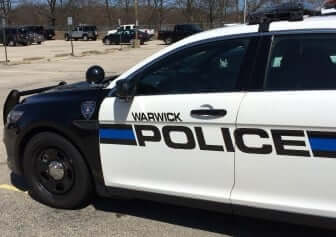 WARWICK, RI — Officers Evan Brown and Keara Enos were dispatched toward Airport Road June 28 at 9 p.m. for a report of a possible DUI with a red Chevy Silverado "all over" the road, making a Rte. 95 DUI arrest.
The caller reporting the Sliverado told the WPD it was going west on Airport Road approaching Post Road and that it was moving all over the street. Dispatch later told the officers the pickup had turned onto Post Road north, according to Brown's report.
Enos advised she had caught up to the truck as it was getting onto Rte. 37, and followed it onto Rte. 95 North, pulling it over at the Cranston line. Enos reported she'd observed the truck's driver was unable to stay in its lane while she followed.
Enos identified the driver as Bruce Watts, 64, of 415 Summit St., Fall River, MA, noting his speech was slurred, his eyes were bloodshot and his breath smelled of alcohol. Evans approached the driver's side of the truck and confirmed Enos's observations.
Evans asked where Watts was going, to which he responded, "Fall River," in a thick-tongued manner, according to the report. The officer asked Watts to take sobriety tests, which he agreed to do.
During the tests, Watts demonstrated a lack of smooth pursuit and involuntary movement in his vision, broke heel-to-toe steps and did not follow directions during a walk and turn test, and put his foot down and swayed and stumbled during a one-leg stand test, which Evans ended out of concern for his safety.
Evans arrested Watts on suspicion of DUI, alcohol, and transported to Warwick Police Headquarters, 99 Veteran Memorial Drive, where he registered a .130 and. 127 on successive breath tests of his blood alcohol level.
Evans charged Watts with DUI, .10 to .15, first offense,  and also cited him for lane violations. He was arraigned on the DUI charge in Third District Court on July 20 and scheduled for a pretrial conference on Aug. 25.