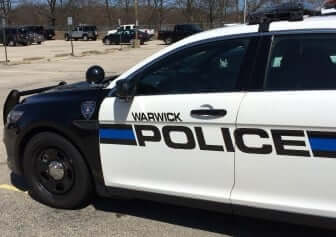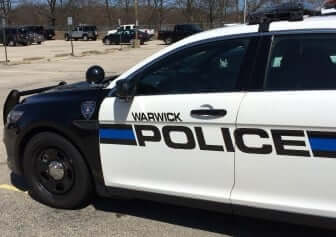 WARWICK, RI — On Oct. 16 at 12:13 a.m., Officer Michael Rosa was near exit 39 on Rte. 95 south when a gray 2023 Kia Soul merged in front of his cruiser, and drifted back and forth until pulled over and charged with reckless driving and DUI.
Rosa reported the Kia first moved into the into the breakdown lane, then left and right across the highway, at 45 mph to 56 mph, nearly striking a car passing on the right, before he attempted to pull the car over using his cruiser's emergency lights. The Kia driver did not immediately stop, and Rosa turned on the cruiser's siren, following behind the car for 2.7 miles before the driver pulled over near Exit 24.
Rosa identified the driver as  Mark Edward Marsh, 59, of 916 Houston Circle, Virginia Beach, VA. Marsh told him he had been searching for a spot to stop, which was why he hadn't pulled over right away, according to the report. As he spoke, Rosa reported a strong odor of alcohol coming from the man's breath. He also noted Marsh's speech was slurred and his eyes were bloodshot, according to the report.
Marsh exited the car after being asked three times, initially replying that he didn't want to. As he stood, Rosa reported that he appeared unsteady on his feet, and leaned on the car for support. Marsh refused to submit to sobriety tests, but Rosa suspected he was under the influence of alcohol and shouldn't drive. He arrested Rosa on suspicion of DUI, and called Ronnie's towing to take the Kia from the highway.
Rosa drove Marsh to Warwick Police Headquarters, 99 Veterans Memorial Drive, where he refused to take a breath test of his blood alcohol content. Rosa charged him with  Reckless Driving, DUI, blood alcohol unknown, first offense, and cited him for refusing the test and also for using the breakdown lane to travel and lane violations.