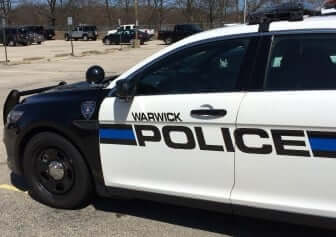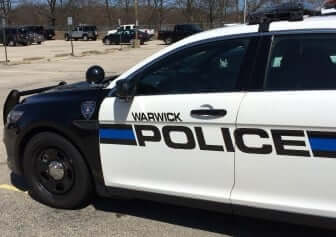 WARWICK, RI — When Officer Maxwell Neiley saw the 2006 Mitsubishi Raider at the Rte. 295 crash on the exit 1B offramp Jan. 2 at 5:04 p.m., it wasn't on the road.
Instead, the pickup, which appeared totaled, was resting on two guard rails, and seemed to have rolled over at least once, according to Neiley's report. The officer identified the driver, who was in the rear of a WFD rescue being tended for minor injuries to his hands, face and arms, as Patrick Slinko, 26, of 1110 Main Street, West Warwick.
Slinko told Neiley he had been in the crash, which happened as he was returning home from a bar in Johnston, where he had drank two Long Island Iced Teas. He told Neiley the crash had happened after he became "very confused," by the new exit off-ramp design.
Due to the nature of the crash, Slinko had to remain strapped into the stretcher until he could be examined to see if he had suffered a more serious injury. Neiley asked him to perform a vision test, the only sobriety test he was able to participate in given his circumstances.
During the test, Slinko demonstrated a lack of smooth pursuit and involuntary movement in his vision.
Neiley and another officer stayed in the Rescue with Slinko as he was transported to Kent Hospital, where he was evaluated, and offered the opportunity to make a phone call. Throughout his evaluation and care at the crash, then at the hospital, Slinko insulted EMTs, hospital staff and the officers, and refused to consent to a blood alcohol test.
Warwick Police ultimately cited Slinko for lane violations, Leaving the lane of travel, and for  failing to maintain prudent speeds, lacking insurance, failing to maintain control of his vehicle, and Conditions Requiring Reduced speed. He was charged with DUI, blood alcohol unknown, first offense.