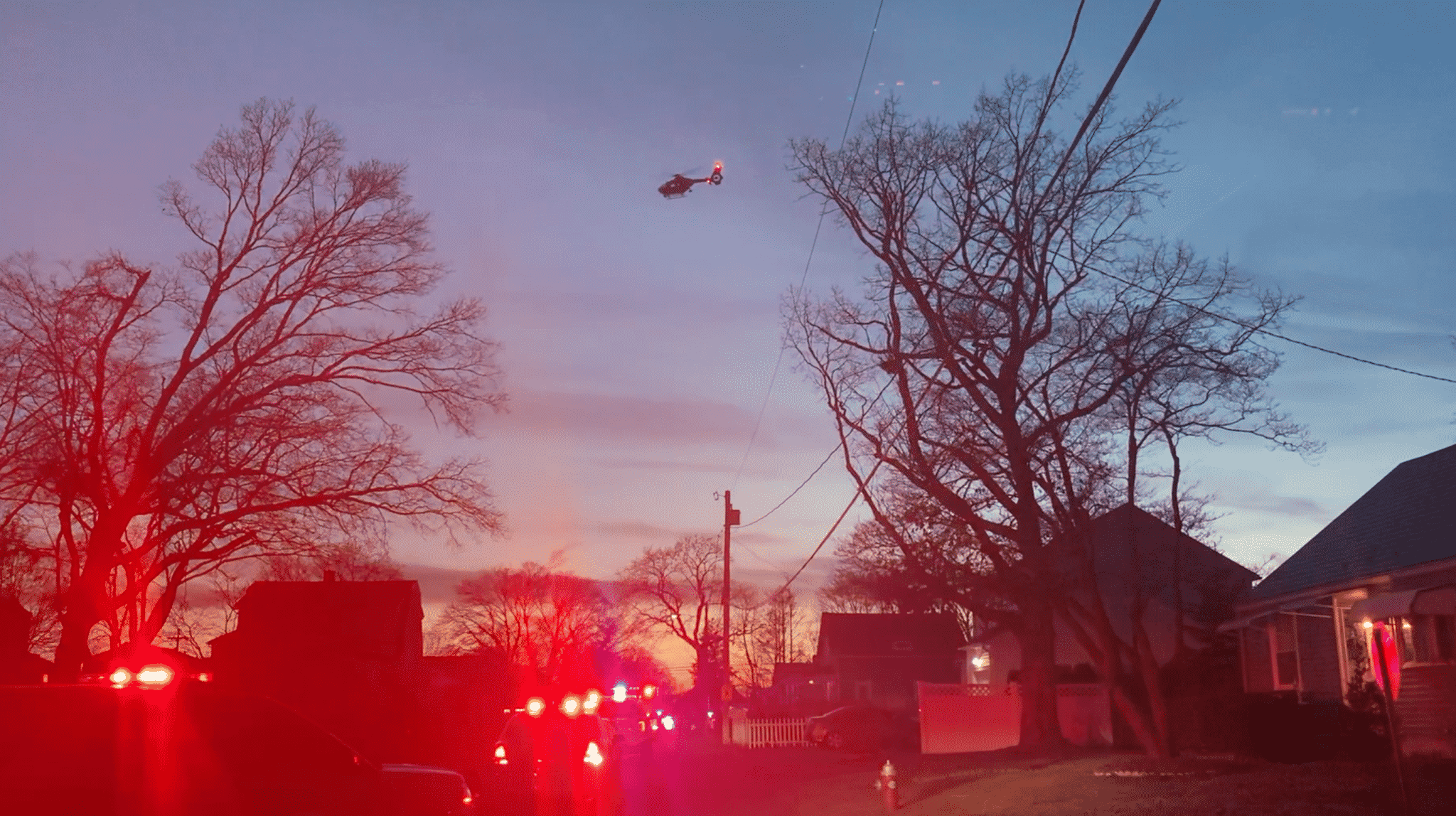 WARWICK, RI — When Warwick Police organized Rowan's Light Parade of more than 100 first responder vehicles to Rowan Shaw's Doris Avenue home Monday night, they sent the helicopter first.
The copter hovered just south of Doris Avenue over the homes of Dixie Avenue, waiting for the rest of the light parade, on its way from the staging area at Bishop Hendricken High School at 2615 Warwick Ave. When they caught up, the aircraft began circling the neighborhood, looping above Dixie Avenue, Doris Avenue and Glendale Avenue as a long line of fire, police, and DPW vehicles came down Dixie Avenue, turned left on Lima Street and then another left onto Doris before exiting back onto Warwick Avenue.
The parade was organized by Warwick Police to a show  support for Rowan, 2, who is fighting cancer, neuroblastoma, a rare tumor that will require months of treatment, ABC 6 reported.
Rowan's dad, David, wrote about the experience of watching the parade on Facebook.
"Thank you all. It's hard to gather the words to show our appreciation for such an amazing community. I never in a million years thought that we would have this kind of support through our battle. You guys all have proven us wrong. Thank each and every one of you for giving two North Carolina transplants a place to call home. 131 first responders and a freaking helicopter. As a former aviation mechanic, I never thought I'd have my house buzzed by a police helicopter, but I'm definitely glad it was under good circumstances. Haha have a great night everyone, Rowan loved every second of it."
The Warwick Police Department called on first responders from across the state and Massachusetts to take part in a parade, which included vintage police and fire trucks. The parade kicked off   at 6 p.m. at Bishop Hendricken High School, then down Warwick Ave towards Doris Ave.
"This promises to be a very special night for Rowan and his family as the city once again is showing him he's not alone in his battle with cancer. I'm very proud of Warwick's finest, "said Warwick Mayor Frank Picozzi.