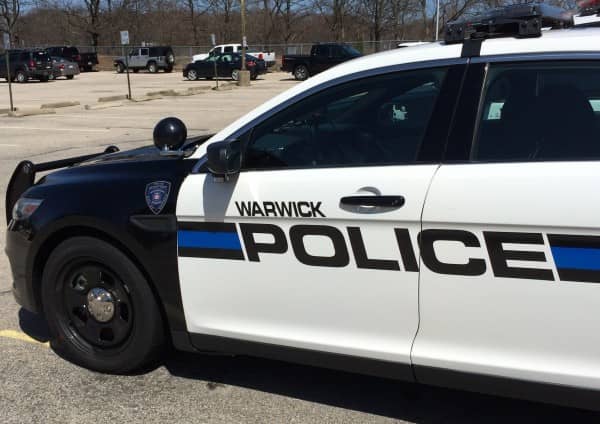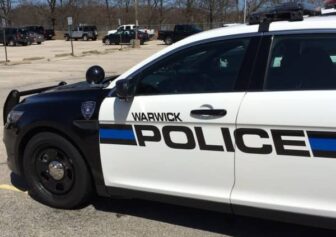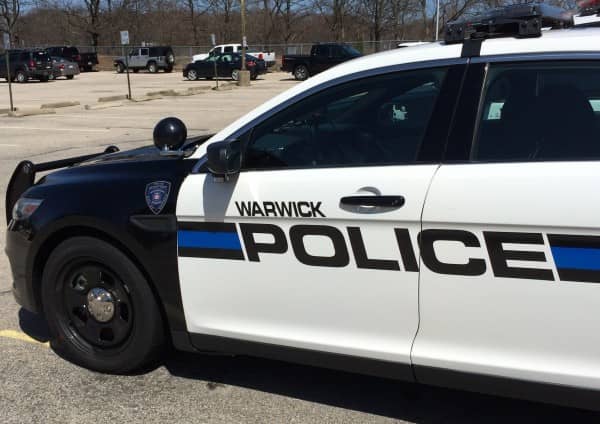 WARWICK, RI — Officer Jacob Elderkin was among several police responding to a two-car rollover crash on Jefferson Boulevard at Service Avenue Jan 23 at 11:37 a.m., arresting one motorist for reckless driving.
According to the officer's report, the vehicles involved were a 2021 Honda Civic and a 2020 Honda Civic. Both were Zip car rentals, Elderkin reported.
Elderkin spoke with the driver of the 2020 Civic, Terrance Peddy, 21, of  114C Ward St., Roxbury, MA, who said he was friends with the two women in the other Honda. He also admitted that he had been driving recklessly and had caused the crash. He said he had been driving about 90 mph at the time of the collision.
Peddy told Elderkin he had been headed north in the left hand lane of Jefferson Boulevard, and the other Honda was in the right hand lane. As he sped around the woman's vehicle, he said, the passenger's side of his car made contact with the driver's side of the other car. The other car then traveled on the curb for a long distance, according to Elderkin's report. The cars left the curb, and separated from each other, and the car Peddy had struck mounted the curb again before hitting a utility pole. The car drove up the pole, flipped and landed on its roof, according to the report.
The occupants of the flipped car had complaints of minor pain and were transported to Rhode Island Hospital for a checkup. Peddy had a small scratch on his forehead and refused medical treatment.
A witness said she heard the vehicles accelerating and saw Peddy's Honda moving into the other lane and striking the other car, causing that car to strike the curb, then the pole, then flip. She said the occupants were able to crawl out of the flipped car.
According to Officer Derek Mourato's report, both drivers said they had been drag racing when the crash happened. The driver of the second Honda said during the race she applied her brakes and moved her Honda suddenly, which caused the collision.
During an interview with Officer Nicholas DeMarco, the passenger of the second Honda said the two drivers gave each other a look before starting to race each other. She confirmed they had been driving 60-90 mph down the street at the time of the crash. The area is a 35 mph zone, according to the police report.
Elderkin arrested Peddy, charging him with reckless driving, and transported him to Warwick Police Headquarters, 99 Veterans Memorial Drive, where he refused to speak further with police. His car was towed from the street by P&P Towing.