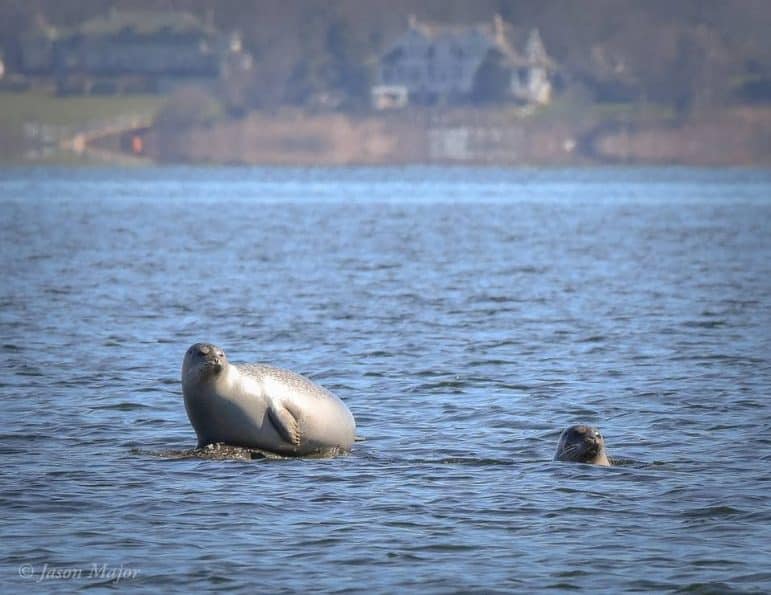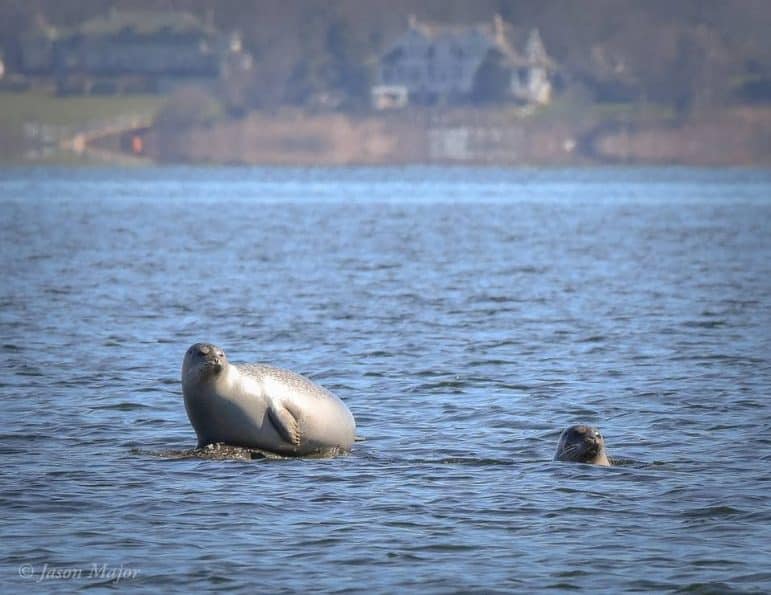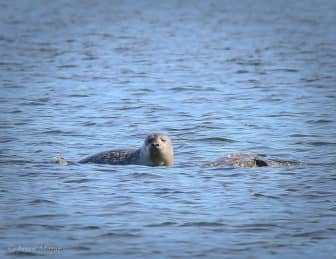 Warwick, R.I — Local photographer Jason Major caught a few shots of a harbor seals enjoying Rocky Point Wednesday.
Major said the seals like a spot off the easternmost tip where there are rocks they can lounge on. They're a routine presence, he said.
Major also captured an interesting shot of harbor seals on Dec. 31 looking south from the beach at Rocky Point.
"They look huge because I was positioned down low along the plane of the water," Major said.