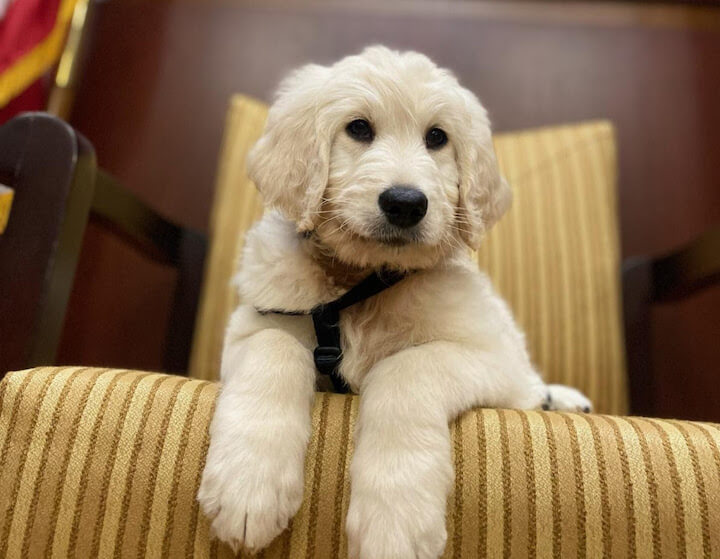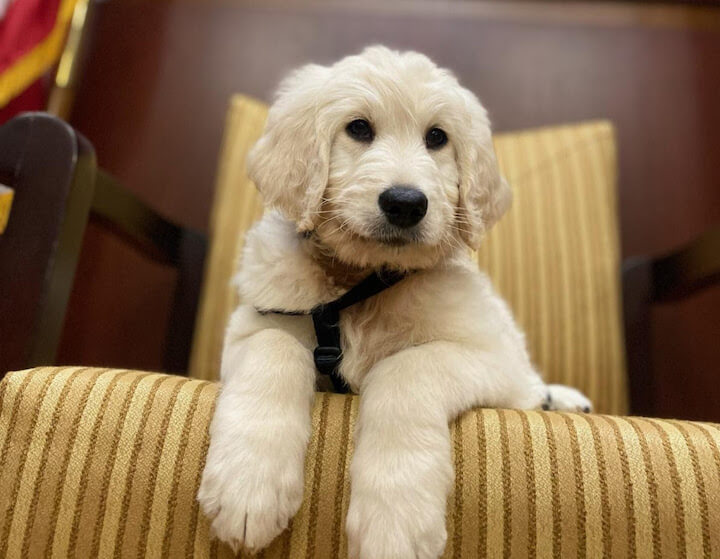 NORTH SCITUATE — The Rhode Island State Police have announced a new "soft" interview room and introduced K-9 Gus, the Division's first comfort dog, Gus.
Both are initiatives of the RISP Special Victims Unit, created in March, which investigates crimes of sexual assault, domestic violence, child abuse, child molestation, labor and sex trafficking.
"The criminal justice process is a difficult one for victims of trauma and we are hoping to make it a little bit easier," said Detective Sergeant Heather Palumbo, of the Special Victims Unit. "The soft interview room is a place where victims and witnesses should feel comfortable to share their story so that investigators can most effectively get information about the case."
Gus, a nine-week-old Goldendoodle, is assigned to Detective Jared Andrews, and he will be an integral part of the Special Victims Unit team.
Gus will be trained to help reduce anxiety and stress on victims, witnesses, and the investigator during the interview process. For the next year, Gus will be learning basic obedience as a comfort-dog-in-training and will also be used for community outreach.
"Sometimes the hardest thing to do in an investigation is to build a rapport with victims so that they trust you with disclosing their abuse, added Sergeant Palumbo. "We hope that using the soft room and K-9 Gus, we will be able to gain a victim's trust more quickly and empower them to be helpful in their own case."