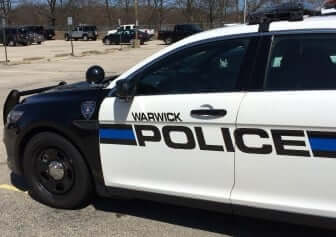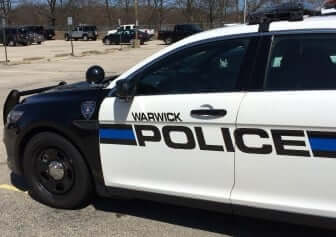 WARWICK, RI — Officer Derek Hagopian was called to Pet Smart, 1276 Bald Hill Road at 10:38 p.m. by a man who said the driver of a gray Toyota Corolla appeared intoxicated and falling asleep at the wheel, stopping the driver nearby and arresting him for DUI.
Hagopian arrived near the location on Bald Hill Road and spotted the Corolla in the plaza at 1276 Bald Hill Road, waiting at a stop light to enter the road.While the light was still red, the Corolla entered the intersection, crossing all four lanes in the intersection in the process, according to Hagopian's report.
Given the dangerous nature of the maneuver, Hagopian attempted to pull the Toyota over, but the car continued into the plaza at 1245 Bald Hill Road, swerving several times before stopping, according to the report.
Hagopian attempted to speak with the driver, collecting his ID, identifying him as Edgar Pecher-Ventura, 25, of 139 Althea St., Apt. 1 FL, Cranston, RI. Pecher-Ventura did not speak English, and Hagopian did not speak Spanish, so the officer requested an assisting officer to interpret. As he determined Pecher-Ventura's name and condition, he could smell a strong odor of alcohol coming from the driver, according to the officer's report.
Officer Wilfred Ortiz Beriquete responded to the scene, and explained to Pecher-Ventura that he was being asked to perform field sobriety tests, which the driver consented to. During the tests, Pecher-Ventura demonstrated a lack of smooth pursuit in his vision. Pecher-Ventura was so unsteady on his feet that Hagopian did not conduct further tests, for fear for the man's safety.
Hagopian arrested Pecher-Ventura on suspicion of DUI and placed him in his cruiser, then transported him to Warwick Police Headquarters, 99 Veterans Memorial Drive, where he registered a .257 and .251 on successive tests of his blood alcohol level. Hagopian ultimately charged him with DUI, .15 or greater, 1st offense, and cited him for driving on an expired license. He was scheduled to appear in Third District Court to answer the DUI charge on April