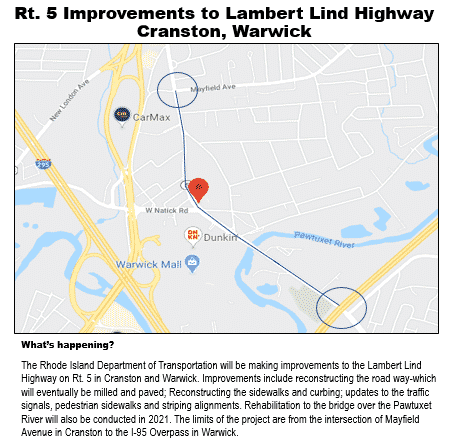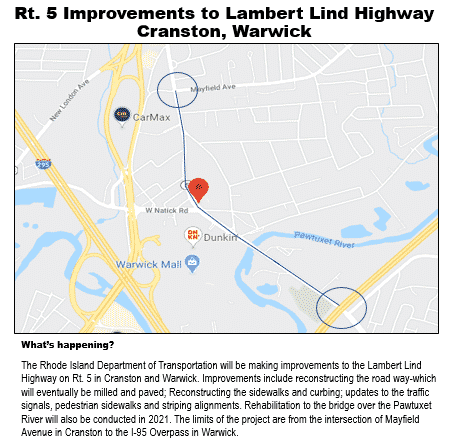 WARWICK, RI —  The RIDOT is performing utility relocation work on Rte. 5  (Lambert Lind Highway) near the Warwick Mall between Cranston and Warwick, to prepare for a bridge replacement project planned for next year.
"The right lane on Rte. 5 South is closed because of this, and is expected to reopen in early October," said Charles St. Martin, spokesman for the RIDOT. The work will take place between Mayfield Avenue in Cranston and the Rte. 95 overpass in Warwick.
Improvements along the stretch of road include reconstructing the roadway, which will be milled and repaved, rebuilding the curbs and sidewalks, as well as updates to the traffic signals, pedestrian sidewalks and striping. The second part of the project will rehabilitate the bridge over the Pawtuxet River in 2021.
"Please use caution in this area as we will have detail officers and construction crews working in the roadway," the Warwick Police advised earlier this month on their Facebook page.