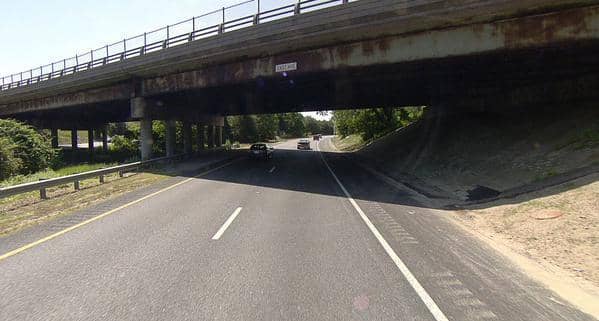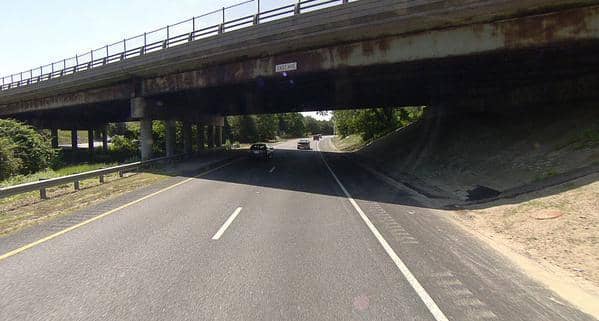 Warwick, RI – The failing East Avenue West Bridge on Rte. 295, carrying more than 21,000 vehicles daily on Route 113 (East Avenue) over I-295 in Warwick, is getting a sorely needed $1.8 million repair job from Cardi Corp. starting the week of July 27.
RIDOT announced that the agency has awarded Cardi Corp. the contract for repairs to the span, which connects travellers to Rte. 5 and Rte. 2., on Thursday. The work is necessary to keep the structurally deficient structure open without weight restrictions that would inconvenience nearby residents and sap commerce from businesses.
"Putting a weight limit on this bridge would have resulted in a lengthy detour that would have had a significant impact on this entire area," said RIDOT Director Peter Alviti Jr.
The 309-foot-long bridge is a three-span steel girder structure built in 1966. An inspection last year found that there was significant corrosion to the bridge's steel girders, requiring steel plates to be installed to reinforce them. Without this work, the Department would have been forced to detour heavy-vehicle traffic.
RIDOT has been inspecting the bridge every two weeks to ensure that it does not show any additional signs of distress before the repairs can be made.
Lane closures are expected along Route 113 and I-295 while work is taking place, which will be limited to overnight hours. The project is scheduled to finish in 2016.
According to the Federal Highway Administration in 2014, Rhode Island has the most structurally deficient bridges in the county with one out of five bridges ranked in this category.
RIDOT's plan to address the problem, sponsored by Gov. Gina Raimondo, RhodeWorks, aims to make 90 percent of the state's bridges structurally sufficient by 2025. The plan seeks a $700 million bond to be paid using proposed commercial truck user fees.
The proposal passed the House at the RI General Assembly this year but not the Senate, where a special fall session will give it another chance, according to Growsmartri.org.
"This project is an important reminder that Rhode Island needs to build a program that addresses bridges like this long before restrictions become a possibility. I believe we have that program in RhodeWorks, and look forward to working with the Governor and the General Assembly to make it a reality," Alviti said.