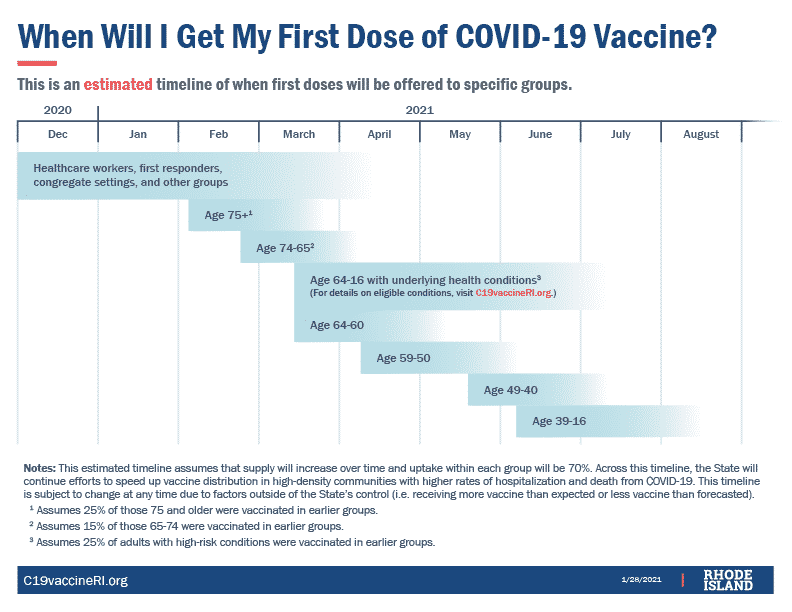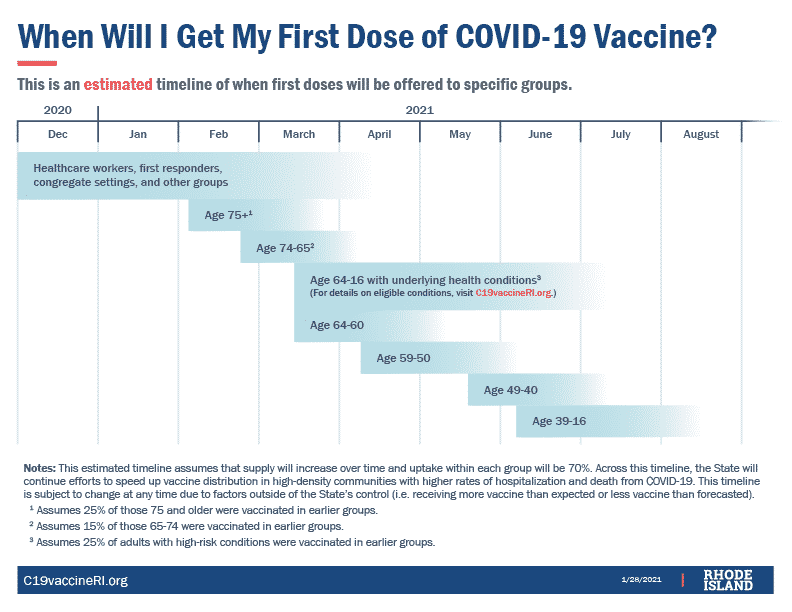 PROVIDENCE, RI — COVID-19 vaccinations for people 65 and older and educators continue this week, with new appointments posting to the state's vaccination scheduling site after 9 a.m.
There will not be many  new first dose appointments available today and Friday, according to the RI Department of Health (RIDOH).
"We will have more availability next week, when we have to do fewer second doses. (Roughly 10,000 first dose slots are opening up this week at the pharmacies and through vaccinateRI.org. Next week, the number of first dose slots opening up for those same sites will be closer to 23,000.) Additionally, we expect our vaccine supply to increase. We appreciate everyone's patience and understanding," said Joseph Wendelken, spokesman for the RIDOH.
New appointments will start posting at 9 a.m. However, like Friday, there will only be a limited number of slots posted on Tuesday morning. There will only be 1,890 appointments available. We have a limited number of first doses available this week because most of our vaccine this week is being used for second doses. There will be more availability next week.
People can expect a few changes tomorrow and over the next few days on vaccinateRI.org:

There will be language on the page clarifying that some slots are not accessible because people are in the process of booking them.
We've made adjustments that will allow the site to manage more traffic without causing people to experience error messages. (It got more than 2.5 million visits after 5 p.m. on Friday.)
We are in the process of developing a "waiting room" for vaccinateRI.org. This would address the issue of appointments appearing to be available, even though other people are in the process of booking them. This won't be operational tomorrow, but we are working to get it in place.