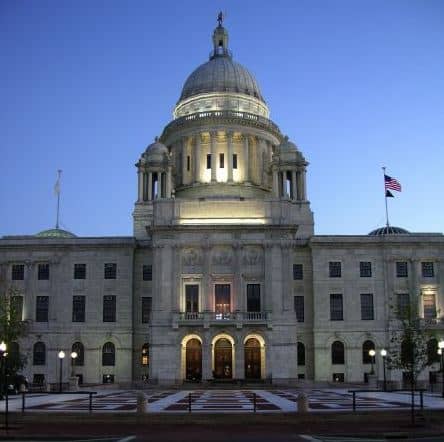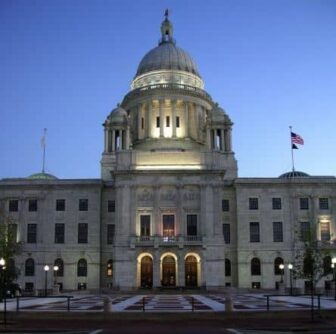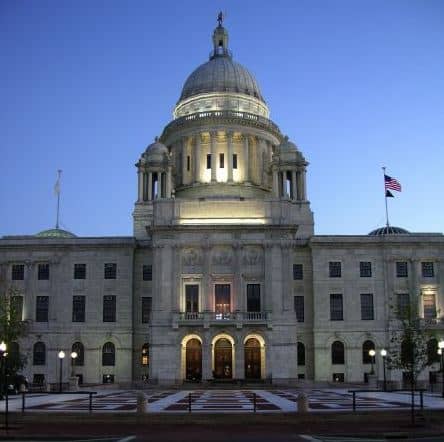 Editor's note: The following report was provided by the Legislative Press and Public Information Bureau.
STATE HOUSE – House Environment and Natural Resources Committee Chairman David Bennett has received the 2023 Clean Water Legislator of the Year Award from the Rhode Island Clean Water Association.
"Everyone who knows me understands how important the environment is to me. I'm an avid outdoorsman, love being out in the woods, playing with my dog, being out on the water," Bennett said. "I'm so grateful for all the work the Clean Water Association does to keep our water clean and I'm honored to receive this award."
The award was presented at the 11th annual Clean Water Legislative Summit Feb. 7 at the RI State House, in the House Lounge.  A panel discussion followed where advocates and Rep. Lauren Carson (D-Dist. 75, Newport) spoke about the work ahead.
Representative Bennett (D-Dist. 20, Warwick, Cranston) is continuing to work on environmental protection. "We have to face the fact that our landfill is going to reach capacity in 12 years if we don't do something," he said. "We need to take real action, sooner, not later, to stop filling our landfill, our waterways, our ocean and our streets with so much unnecessary waste."
This year, Representative Bennett is working with nips manufacturers and packaging manufacturers on a plan to further reduce waste and litter. He also has introduced legislation (2023 H-5090) to ban food service establishments from using disposable polystyrene foam containers.
"The technology is there, we have clear alternatives," Representative Bennett said. "When you go to Dunkin, they give you compressed cardboard now, which is compostable. But foam will be around for hundreds of years. By banning those containers, we're helping wildlife, saving room at our landfill and ensuring our kids and grandkids can enjoy this beautiful world."