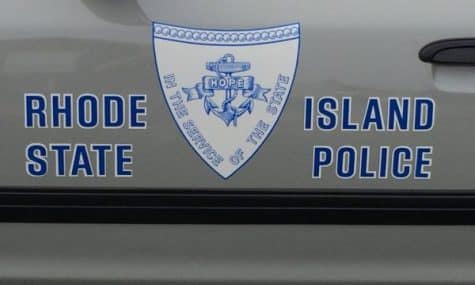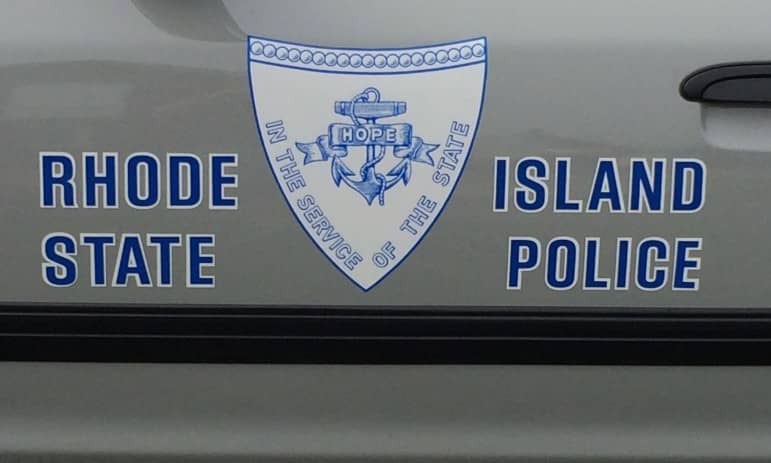 Editor's note: The following arrests were reported by the RI State Police on their website. An arrest reflects charges against an individual, and does not indicate guilt or innocence.
Warwick, RI – This week's Rhode Island State Police activity in and nearby Warwick included an investigation of a rollover crash in Cranston injuring three people including Warwick woman and an arrest for cocaine possession.
Warwick woman arrested on 195 for cocaine possession, shoplifting warrant At 11:05 a.m. July 20, troopers arrested Shyla Langlois, age 27, of 418 Anthony Street #1, Fall River, MA for 1) Possession of a Controlled Substance Schedule I-V (Cocaine) 2) Third District Court Bench Warrant for Failure to Appear for Arraignment on the charge of shoplifting out of the Warwick Police Department.
This arrest was the result of a motor vehicle stop on Rte. 195, in the City of East Providence. The subject was transported to the Lincoln Barracks, processed, and transported to Sixth District Court for an arraignment.
State Police investigate Cranston rollover injuring three On Thursday, July 21, 2016 at 1:55 a.m., troopers assigned to the Lincoln Woods Barracks responded to a reported motor vehicle crash on Rte. 10 south just prior to the Pontiac Avenue overpass in Cranston.
The initial investigation revealed a 2002 Honda, Civic, four-door sedan operated by Meghan Kennedy, 19, of Warwick, veered to the right, crossing three lanes of travel, striking the right curb and guardrail with its passenger side. T
he vehicle continued to travel south before striking the Pontiac Avenue overpass abutment, rolling several times, and resting on its roof in the right breakdown lane. The rear seated female passenger, Destiny Cotto, 19, of North Providence, was ejected and pinned under the vehicle. She was not wearing her seatbelt.
Kennedy, also not wearing her seatbelt, sustained serious injuries, that were non-life-threatening. The front seated passenger, Ian Willard, 18, of North Providence, was wearing his seatbelt, and also sustained serious injuries which were non-life-threatening. All three occupants were transported to Rhode Island Hospital. No other vehicles were involved in this crash.
The motor vehicle accident continues to be under investigation by members of the Rhode Island State Police-Lincoln Woods Barracks, Rhode Island State Police Collision Reconstruction Unit (CRU) and Forensic Service Unit (FSU).
Traffic stop yields arrest on suspended license, larceny warrants On Thursday July 21, 11:30 a.m., troopers arrested Christopher G Ames, 32, of 75 Douglas Ave. Providence, Rhode Island for 1) Third Division District Court Bench Warrant for Failure to Appear for the Ability to Pay on the original charge of Driving with A Suspended License originating out of the Warwick Police Department and 2) Fugitive from Justice out of the State of Massachusetts for a Larceny Charge originating out of the Seekonk Police Department.
The arrest was the result of a motor vehicle stop on Jefferson Boulevard in the City of Warwick. The subject was transported to the Wickford Barracks where he was processed then transported to Third Division District Court for Arraignment.
On July 21, 2016, members of the Computer Crimes Unit/Internet Crimes Against Children (ICAC) Task Force arrested Jonathan B. Constable, age 41, of 212 Sandy Lane, Apartment #B201, Warwick, Rhode Island, on a State Police Arrest Warrant for Access to a Computer for Fraudulent Purposes, Receiving Stolen Goods Over $1500.00, Larceny Over $1500.00 and Larceny Under $1,500.00. Mr. Constable was arraigned in Fourth Division District Court before the Honorable Judge Moore and released on $10,000.00 personal recognizance.