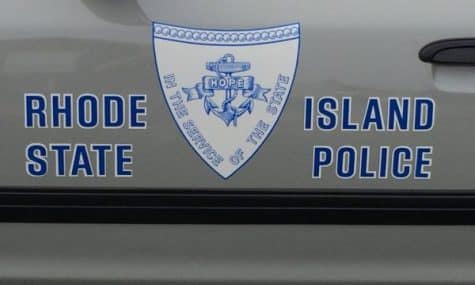 Editor's note: The following Warwick, RI area arrests recorded in the RI Trooper Log were reported by the RI State Police on their website. An arrest reflects charges against an individual, and does not indicate guilt or innocence.
WARWICK, RI — RI Trooper Log arrests from April 15 through April 19 involved charges against a Warwick man for Fentanyl, Heroin and Cocaine possession and conspiracy while on probation, DUI, illegal weapons, and Hit & Run.
Here are the details of those arrests:
Hit & Run, Rte. 4 At 12:52 p.m. April 15, troopers arrested Robert Satalino, 33, of 55 Bayberry Road, Narragansett, Rhode Island, for Duty to Stop- Accident Resulting in Damage to Attended Vehicle.
The arrest was the result of a motor vehicle accident investigation which occurred on Route 4 in the Town of North Kingstown. Satalino was misdemeanor released with a future court date.
Heroin, cocaine, Fentanyl possession On April 16, members the Major Crimes Unit charged inmate Nicholas J. Lage, 34, of 351 New London Ave. Warwick, Rhode Island, with the following: 1.) Possession of a Controlled Substance (Cocaine); 2.) Possession of a Controlled Substance (Fentanyl); 3.) Possession of a Controlled Substance (Heroin); and 4.) Conspiracy.
The arrest was the result of an investigation by members of the Major Crimes Unit assigned to the Adult Correctional Institutions. Lage was arraigned in Third District Court, issued $5,000 surety bail, presented as a Probation violator and remanded to the Adult Correctional Institutions.
DUI, Rte. 95 South On April 17 at 3:06 p.m., members of the State Police Hope Valley Barracks arrested Jaime Sebastian, 38, of 38 Davis Circle, Warwick, Rhode Island, for 1) Driving Under Influence of Intoxicating Liquor and or Drugs – Third Offense (Felony), 2) Refusal to Submit to Chemical Test – Second Offense, 3) Operating on a Suspended License – Special Circumstances and 4) Reckless Driving.
The arrest was the result of troopers responding to several calls for an erratic operator on Rte. 95 South in Exeter. Sebastian was transported to State Police Headquarters where she was processed, arraigned by a Justice of the Peace and transported to the ACI – Women's Intake, where she will be held as a Probation Violator.
Weapons violation warrant On April 19, members of the Violent Fugitive Task Force arrested Jayquan Parker, 25, of 227 Rand Street, Apt. 3, Central Falls, RI, on an Affidavit and Arrest Warrant from the Pawtucket Police Department for Weapons Offenses.
Parker was processed at State Police Headquarters and later turned over to the Pawtucket Police Department.