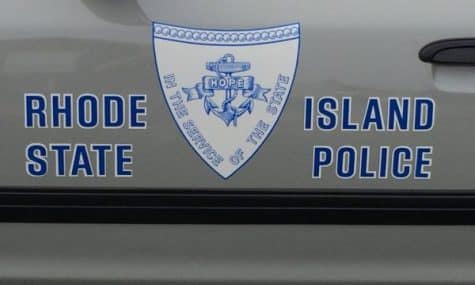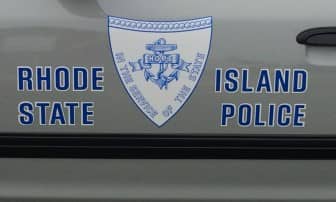 Editor's note: The following Warwick, RI area arrests recorded in the RI Trooper Log were reported by the RIState Police on their website. An arrest reflects charges against an individual, and does not indicate guilt or innocence.
KENT COUNTY— State Police reports in the RI Trooper Log in Kent County between May 10 and May 16 involved charges for sex with ACI inmates, embezzlement, receiving stolen goods, and reckless driving.
Here are the available details of those arrests:
ACI Officer arrested for sex with inmates State Police arrested a correctional officer at the Adult Correctional Institutions, a Warwick resident, on charges that he engaged in sexual relations with several inmates during a two-year period.
The correctional officer, Collins Umoh, 40, of 24 Clayton Road, Warwick, was charged with seven counts of Correctional Employees – Sexual Relations with Inmates, a felony.
The arrest was the result of a joint investigation by detectives from the Rhode Island State Police Major Crimes Unit and the Rhode Island Department of Corrections' Office of Internal Affairs. The investigation found that Umoh allegedly had engaged in sexual relations with three different female inmates on seven different occasions between July 2017 and August 2018.
All of the alleged incidents took place at the Gloria McDonald Women's Facility on the ACI grounds. Umoh was arrested Tuesday and was arraigned in Superior Court in Providence.
Umoh was released on $20,000 personal recognizance pending further court action. The charge of Correctional Employees – Sexual Relations with Inmates (RIGL 11-25-24) is a felony punishable by up to five years in prison and/or a fine up to $10,000. Umoh has been a correctional officer for about 11 years. He was placed on paid administrative leave in August 2018, immediately after the allegations of sexual misconduct were reported, pending the outcome of the investigation.
Additional arrests made by the RI State Police in Kent County:
Road rage ends with arrest reckless driving At 4:30 p.m. May 14, Troopers arrested Jonathan Chaffee, 50 of 22 Potter Ave., Apt #2, Plainville, Massachusetts for Reckless Driving.
The arrest was the result of a barracks investigation stemming from a road rage incident on Route 295 South in Cranston. Chaffee turned himself in at State Police Headquarters where he was processed, arraigned by a Justice of the Peace, and released pending a future District Court appearance.
Troopers arrest MA man for receiving stolen goods On May 14, 2019, members of the Major Crimes Unit arrested Sopheak Na, age 43, of 17 Grace Street, Lowell, Massachusetts, for the following: 1) Receiving Stolen Goods greater than $1,500.
Na was processed at Headquarters, arraigned in Sixth Division District Court before the Honorable Judge Isherwood and released on $5,000.00 personal recognizance.
Troopers arrest Cranston man on embezzlement charge On May 14, 2019, members of the Violent Fugitive Task Force arrested Ashley Vines, 40, of 318 Heather St., Cranston, Rhode Island, for the following: 1) Affidavit/Arrest Warrant issued by Cranston Police for Felony Embezzlement; and 2) Violation of a No Contact Order. Mr. Vines was transported to Cranston Police Headquarters and turned over to the Cranston Police.
Troopers arrest man for violating no-contact order At 11:16 p.m. May 15, troopers arrested Argyris Karzis, 25, of 55 Grove St., Pawtucket, Rhode Island, for Violation of a Domestic No Contact Order. The arrest was the result of a motor vehicle stop on East Avenue in the City of Warwick. The subject was transported to the Wickford Barracks for processing and held overnight pending morning arraignment.
Traffic stop ends in arrest on family court warrant At 3:52 p.m., May 16 Trooper arrested Timothy Henry, 53, of 115 New Dam Road, West Warwick, Rhode Island, on a Family Court Domestic Body Attachment Warrant.
The arrest was the result of a motor vehicle stop on School Street, West Warwick. Henry was transported to the Hope Valley Barracks where he was processed and later turned over to the Adult Correctional Institution – Men's Intake Facility.