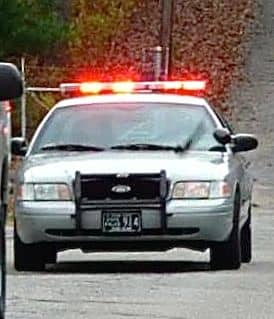 Editor's note: The following arrests were reported by the RI State Police on their website. An arrest reflects charges against an individual, and does not indicate guilt or innocence.
Warwick, RI – This week's Rhode Island State Police activity in and nearby Warwick involved arrests stemming from traffic stops on local roads and Rte. 95, including larceny and DUI charges:
Traffic stop ends with larceny arrest On Tuesday Oct. 11, at 10:32 a.m., troopers arrested Nicholas Swiczwicz, age 33, of 134 Kimberly Lane West Warwick, Rhode Island on a Third District Court Bench for Failure to Appear for Payment Review on the charge of Larceny under $1,500.00 originating out of the East Greenwich Police Department. The arrest was the result of a motor vehicle stop on Centerville Road in the City of Warwick. The subject was later transported Third District Court for arraignment.
On Tuesday Oct. 11, at 11:43 p.m., troopers arrested Matthew Capraro, 26, of 144 Torrington Drive, Warwick, for Driving Under the Influence of Intoxicating Liquor and or Drugs- 1st Offense- B.A.C .08-.10. Phase (1) .101BAC, Phase (2) .098BAC.
This arrest was the result of a motor vehicle stop on Warwick Avenue, in Warwick. Capraro was transported to the Wickford Barracks where he was processed and released after arraignment by a Justice of the Peace.