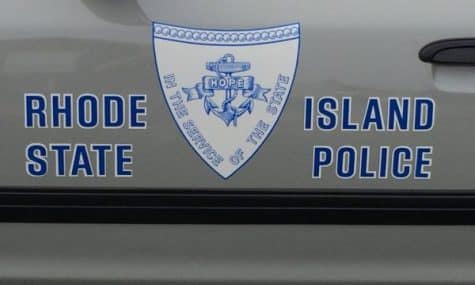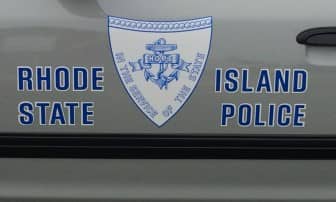 Editor's note: The following Warwick, RI area arrests were reported by the RI State Police on their website. An arrest reflects charges against an individual, and does not indicate guilt or innocence.
WARWICK, RI — RI State Police arrests this week included charges of embezzlement from a Lincoln Baseball team, an inmate fugitive from Massachusetts, and a man who missed court on suspended license and DUI charges.
Troopers arrest Warwick Man, Lincoln High Teacher, on Embezzlement Charge A Warwick man faces embezzlement charges after a RI State Police investigation into a report that the Lincoln High School teacher and baseball coach was not delivering all the team fundraising proceeds he'd collected.
Colonel Ann C. Assumpico, Superintendent of the Rhode Island State Police, announced the Aug. 21 arrest of Andrew Hallam, 32, of 30 Ethan Street, Warwick, RI, on an Affidavit/Arrest Warrant for Embezzlement.
In June 2017, the Financial Crimes Unit received a complaint from the Lincoln School Committee regarding missing funds associated with fundraising performed by the high school baseball team. Investigators learned the baseball team had contracted with an outside agency, Adrenaline Fundraising, to assist with fundraising for their team.
According to the agreement between Adrenaline and the school, players would sell discount cards for $20 each, with the proceeds split equally. Hallam, the coach, was responsible for collecting the money from the players and providing the funds to Lincoln High School.
At the end of the fundraising period, Coach Hallam would meet with the Adrenaline representative, at which point Coach Hallam would determine how many total cards were sold and return the unsold cards back to Adrenaline. Adrenaline would then send the school an invoice requesting payment in the amount of 50 percent of the total amount raised.
A review of invoices, deposit slips and bank records revealed that for the years 2014, 2015 and 2016, there were discrepancies in the total amount of money raised, per Adrenaline Fundraising, and the amount deposited in the student activity bank account for a total amount of $8,440.
The investigation revealed that Andrew Hallam allegedly embezzled the $8,440 from Lincoln High School. He was presented at Third Division District Court, 222 Quaker Lane, Warwick, Rhode Island for arraignment Monday.
At 7:55PM Aug. 22 Troopers arrested Jonathan Collins, age 33, of 55 Harwol Court Apt. #21, Providence, RI for a Kent County Superior Court Bench Warrant for Failure to Appear for Cost Review on the original charge of Possession of a Schedule I-V Controlled Substance originating out of the Warwick Police Department. The arrest was the result of Troopers responding to an Accident on Route 6 in the City of Providence. Subject was transported to the Lincoln Woods Barracks where he was processed then later turned over to the Adult Correctional Institution – Men's Intake.
On August 21, 2017, members of the Financial Crimes Unit arrested Andrew Hallam, age 32, of 302 Algonquin Drive, Warwick, Rhode Island, on an Affidavit/ Arrest Warrant for Embezzlement. Hallam was processed at State Police Headquarters and transported to Third Division District Court for arraignment.
Inmate Charged as Fugitive From Massachusetts On Aug. 23, a member of the Major Crimes Unit charged inmate William Parenteau, 49, with a last known address of 3070 West Shore Road (Apartment B3), Warwick, Rhode Island, as a Fugitive from Justice from the State of Massachusetts.
Parenteau was arraigned in Third Division District Court, where he waived extradition proceedings. He was remanded to the Adult Correctional Institutions to await Massachusetts authorities.
Traffic stop nabs court scofflaw At 8:30 a.m. Aug. 24, troopers arrested Guy Mattatall, 49, of 520 Washington St., Coventry, RI, for a 1.) Third District Court Bench Warrant for Failure to Appear/Ability to Pay on the original charge of Driving with a Suspended License out of the Warwick Police Department, and 2.) Sixth District Court Bench Warrant for Failure to Appear/Ability to Pay on the original charge of DUI – Second Offense out of the Smithfield Police Department.
The arrest was the result of a motor vehicle stop on Rte. 95 in the City of Warwick. Subject was transported to the Wickford Barracks, processed and later turned over to Third District Court.