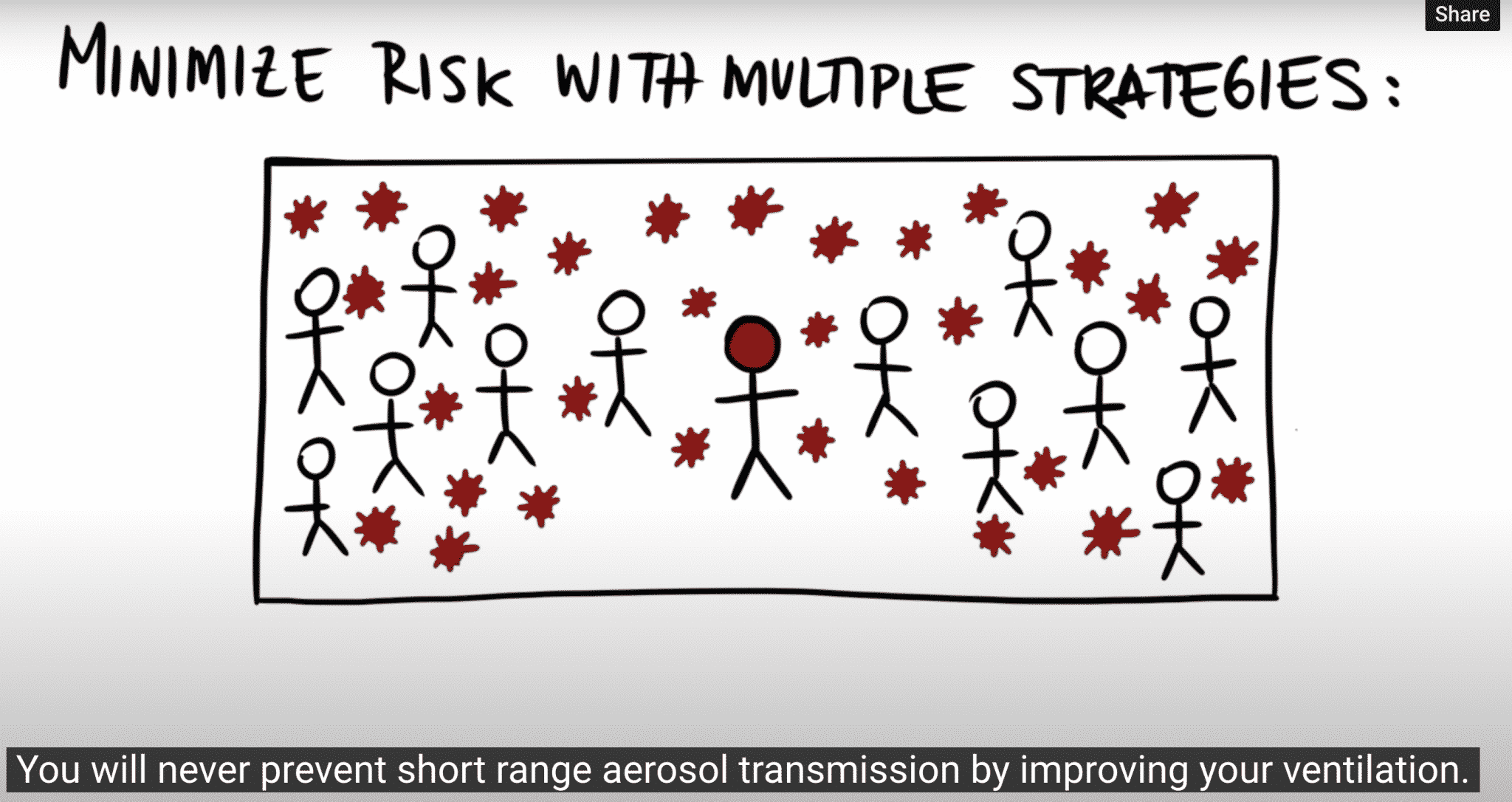 PROVIDENCE — Spaces clear of airborne viruses limit spread of flu and COVID-19, protecting indoor business, so  Rhode Island's got $2.5 million in Ventilation Initiative grants to improve small business ventilation.
Gov. Dan McKee's office has announced it's seeking organizations to distribute the grants, run through the Rhode Island Commerce Corporation. Eligible organizations include nonprofits, chambers of commerce, municipalities, merchant associations, arts/cultural organizations, and tourism regions, as well as businesses that are registered with the Rhode Island Secretary of State operating within the state, according to a statement from the governor's office.
"We want Rhode Islanders to feel safe visiting our local small businesses, especially during the winter months. The Ventilation Initiative supports small business owners in their efforts to reduce the spread of COVID-19, as well as the common cold, flu, and RSV," McKee said in a statement.
The Ventilation Initiative will provide eligible small businesses up to $10,000 for small business ventilation projects including:
Installing higher-grade air filters
Installing/repairing central HVAC systems
Adding indoor air purifiers, windows, fans
Conducting an indoor airflow and quality assessment
Ventilation, including the use of air cleaners does help reduce risk, but other methods, including masks should be used as well, as experts on airborne transmission have been stating throughout the pandemic.
"Air cleaners reduce the risk of long-range transmission, which can be understood by watching this video that I made. It would help to reduce risk in a classroom from a kid who might be shedding virus and is sitting in the back of the room while you are teaching in the front of the room," said Shelly Miller, Professor of Mechanical Engineering at the University of Colorado, during a 2020 interview on the Rabbit Air cleaners used in Warwick Schools. Miller's research focuses on urban and indoor air quality, control technology, health effects, particulate air pollution, and development and evaluation of indoor air quality control measures.
Richard L. Corsi, Dean of the Maseeh College of Engineering and Computer Science at Portland State University, agreed.
"Centralized filtration systems (in building mechanicals systems) and portable HEPA air filters both reduce levels of virus-laden particles in the far field but not in close contact. For the latter the best protection is universal mask wearing and distancing.  The only highly-effective and proven portable (stand alone) air cleaners for indoor spaces are portable HEPA air cleaners," Corsi said.
"With the Ventilation Initiative, Rhode Island Commerce is proud to offer support to our small businesses as they continue, and expand upon, their efforts to ensure their customers' health and safety, through another winter season," said Liz Tanner, Rhode Island Secretary of Commerce. "I am looking forward to working with our community partners to make yet another RI Rebounds program a success."