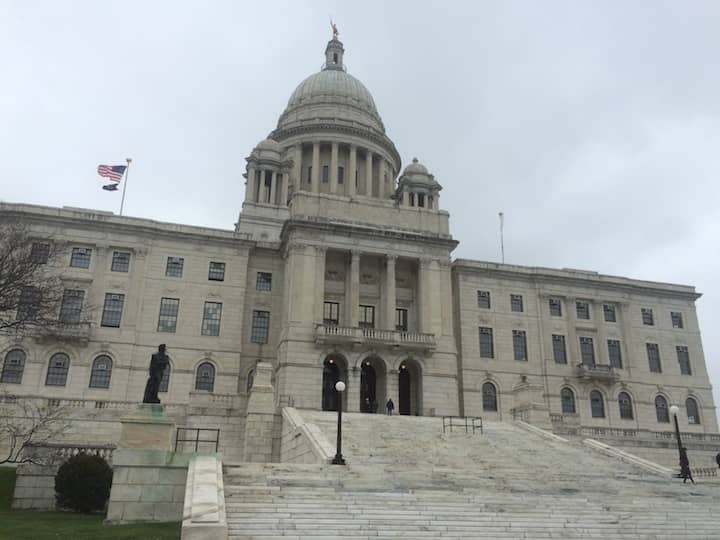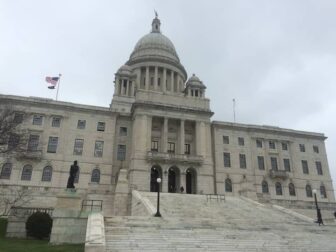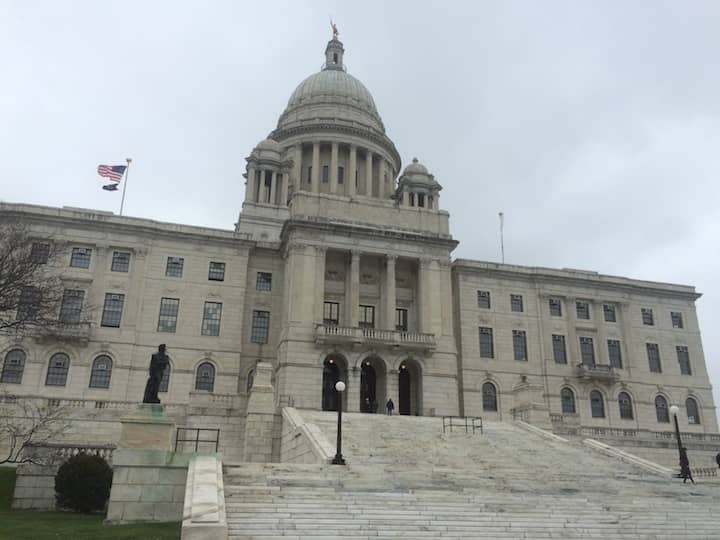 PROVIDENCE — "We will be the first state to go ahead and lift the stay-home order," on Saturday, May 9, said Gov. Gina Raimondo at her Friday State House COVID-19 press conference, noting her mask order will be diplomatically enforced.
Raimondo noted the stay-home order is safe to lift in RI due to lower case numbers, and better testing than in other states. "
We're doing better, so therefore we're in a better position," said Raimondo.
Continue to limit your social network to the same group of people
Social gatherings (family and close friends) are limited to 5 people
Bans on visits to nursing homes remain in place.
Domestic travel order remains (travelers into State must quarantine for 14 days)
Retail stores begin opening again.
Workers who cannot work from home may return to work.
"This is not the weekend or time in the next couple weeks to have a barbecue or cookout or big family gathering, but there are some things to look forward to," Raimondo said.
But shopping at the re-opened retailers and trips to previously closed parks, are now possible, Raimondo said.
"If you're in the position to do some shopping, I'd encourage you to do that," Raimondo said, "But just follow the rules. Wear your mask, keep six feet away from people, don't go if you're sick, and don't crowd up if you're in line or in the store."
Confidence in Rhode Islanders, mask order pushback
Raimondo said she is governing guided by confidence in the people of Rhode Island.
"You know what is the right thing to do," Raimondo said.
She advised wearing a mask or keeping it handy for when you run into others who aren't part of your household you can't be certain you'll be able to stay six feet away from.
RI Director of the Rhode Island Department of Health Nicole Alexander-Scott noted that with the relaxed restrictions, more people will be interacting, which will make wearing masks to prevent spread of the virus that causes COVID-19 more important than before. The virus spreads through breath, coughs and speaking that expels droplets carrying the virus, Alexander-Scott said.
Failing to wear a mask will increase the chance that infections increase, requiring loosened restrictions to be put back in place.
"Nobody wants that. Nobody," Alexander-Scott said.
Responding to the Fraternal Order of Police Lodge 7 President Jedidiah Pineau's recent message to members and the public vowing not to enforce the order requiring masks, saying it incites fear, Raimondo sought to reassure.
"Our officers work every single day to bridge the gap with our community and earn their trust. We will not stand idly by and allow Governor Raimondo's overreaching order to tear that bridge down. We will certainly not be a part of it by enforcing this order against our community," the letter reads, in part.
"The name of the game here, the intention, is to promote and encourage voluntary compliance," of the precaution against infection, Raimondo said, adding that mask wearing has been recommended by the CDC.
Raimondo said it's any officer's job to use their skills to de-escalate situations and calm fears and use their judgment about enforcing the executive order.
"If certain police officers choose not to, the RI State Police will enforce it," Raimondo said.
On Friday, Pineau updated his statement on Facebook, writing, "If we are called or requested to an incident we will respond as always," but has left the original message on the page, where commenters alternated between confusion about the order, the FOP's authority to defy it, opposition and support for the defiance, and did not appear aware of Pineau's reassurance.
Mayor Joseph J. Solomon, and Warwick Police Chief Col. Rick Rathbun did not immediately respond to requests for comment on the City or Warwick Police Department's approach to the face mask requirement.
Penalties for not wearing a mask will, for the moment, consist of verbal warnings, according to Josh Block, Raimondo's Press Secretary. When the penalties are finalized, they will be posted to the state's website dedicated to business and social precautions during the pandemic, ReopeningRI.com.
While some restrictions on retail and the stay-home order have been lifted, the virus that causes COVID-19 still requires the same safety measures that have been recommended throughout the pandemic:
Wash hands constantly
Keep six feet away from people
Call your doctor when you're sick
If you have tested positive, isolate, even in your home
"We're going to be living with the virus for a while. Just because we're reopening the economy and reopening society doesn't mean the virus has gone away. It's still here, it's still dangerous, we still don't have a vaccine, and we still don't have great treatments. So that means that we have to be really careful," Raimondo said.
Business regulations encouraged but enforced
Raimondo said she is also aiming to encourage voluntary compliance with the rules for businesses. But, she said, the state will enforce those rules.
The RIDOH and Department of Business Regulation (DBR) will enforce business safety regulations, including:
Graduated fines up to $2,000
Authority to shut down non-compliant businesses
The state will set an enforcement task force using members of the DBR and RIDOH, educating businesses on safety and also conducting inspections and enforcing the regulations.
"We're not going to be out there trying to shut you down. We're going to be out there bending over backwards trying to help you to stay open, and to do it safely," Raimondo said.
But, if continuous violations occur, "We will have to shut you down," she said.
Business opening requirements
To reopen for Phase I, business owners must complete and sign the
a COVID-19 checklist
indicating they have reviewed the State of Rhode Island general business and non-critical retail business guidelines. This poster should be visible for employees and customers. The notices should be posted before a business reopens doors for walk-in business.
COVID-19 Pandemic data
RIDOH announced 249 new cases of COVID-19 Friday, bringing Rhode Island's case count to 10,779. RIDOH also announced 11 new COVID-19 associated fatalities, for a total of 399. A full data summary for Rhode Island is posted online.