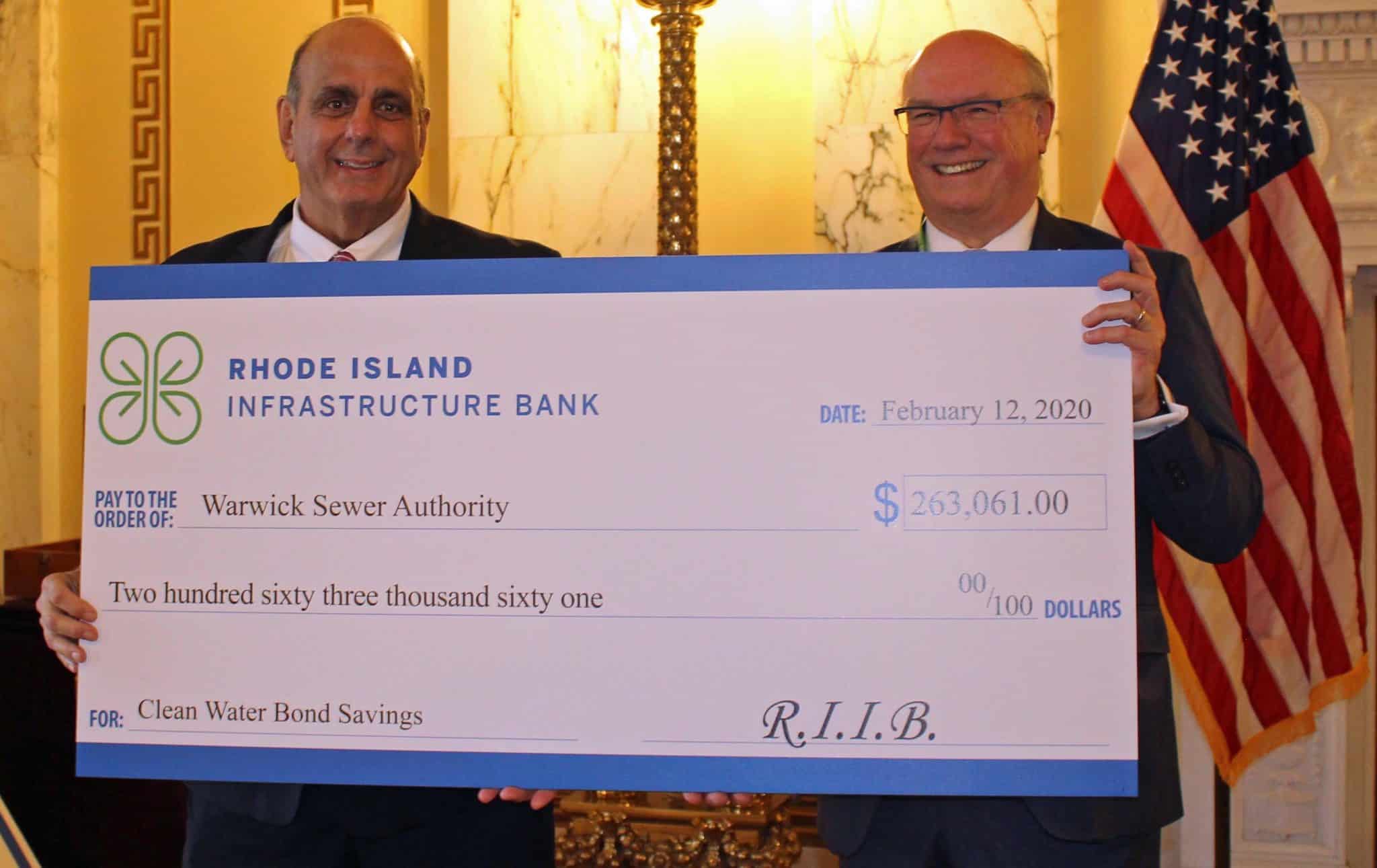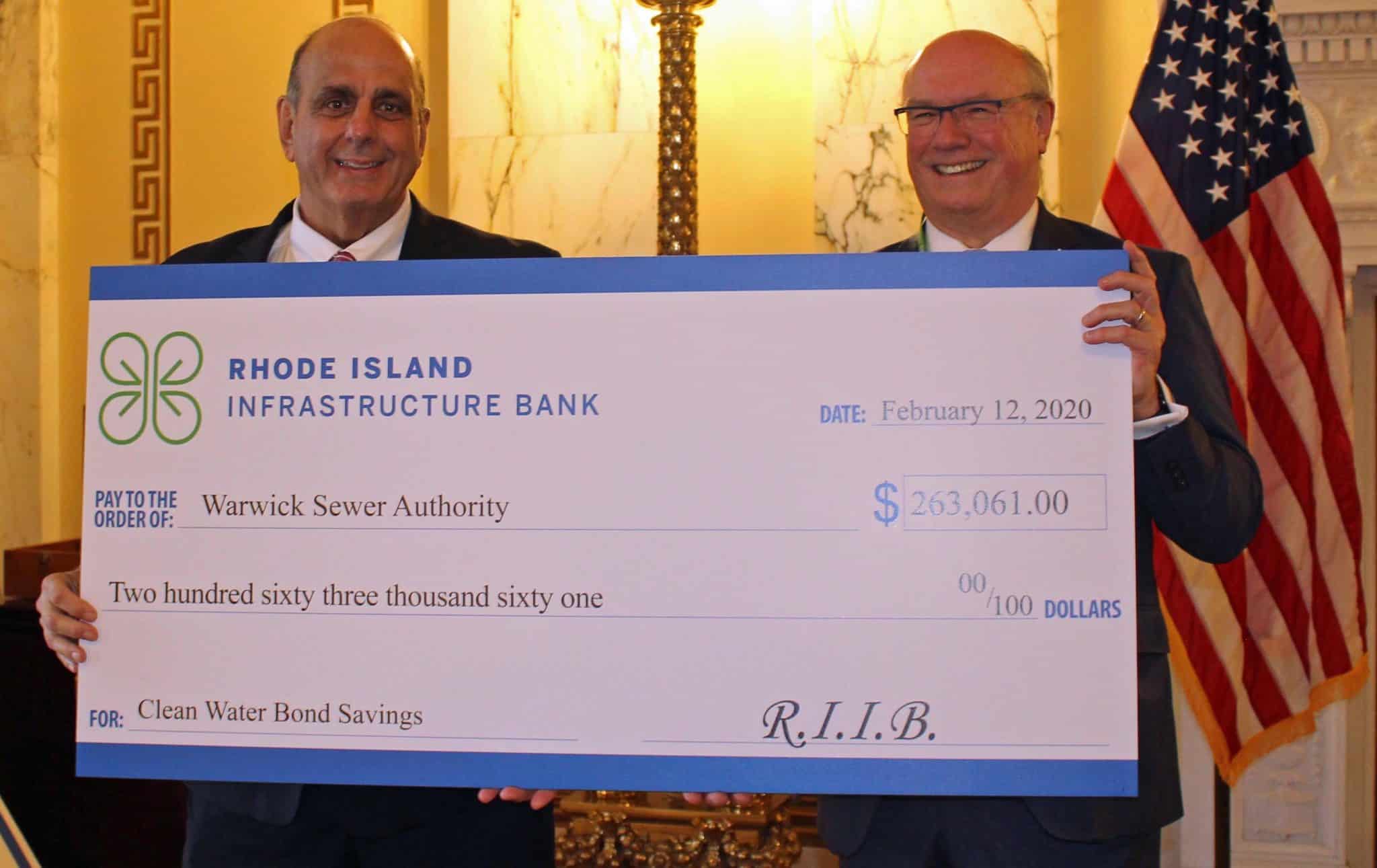 STATE HOUSE – Rhode Island Infrastructure Bank presented $7.8 million in savings to 26 municipalities and utilities today, including the Warwick Sewer Authority, at its annual State House Legislative Day.
The Bank also announced the next round of participants in the Municipal Resilience Program, which includes Bristol, Providence, Woonsocket, Little Compton, Warwick, and regional partnerships from Pawtucket/Central Falls and Newport/Middletown, according to an announcement from the bank Wednesday.
The bank's savings came from the refinancing of Clean Water State Revolving Fund and Drinking Water State Revolving Fund bonds in December 2019. The refinancing is part of an ongoing strategic effort by the Bank to take advantage of low interest rates and provide financial savings to customers.
Over the last five years, the Bank has provided $33.4 million in savings to borrowers by refinancing existing debt at lower interest rates.
"The Infrastructure Bank is proud to provide these savings to our clients" said Jeffrey R. Diehl, Executive Director and CEO of Rhode Island Infrastructure Bank. "By providing cash-savings up-front, our clients are able to redeploy capital towards a number of municipal initiatives like improving resiliency and protecting water quality."
The nine communities participating in the Municipal Resilience Program, will be provided with technical support from The Nature Conservancy and the Infrastructure Bank to assess their vulnerabilities to climate change. Upon completion of the program, each of the communities will have the opportunity to apply for Infrastructure Bank grant funding to address specific community resilience projects. In 2019, 5 communities participated in the program and were recently granted $1,000,000 for their projects.