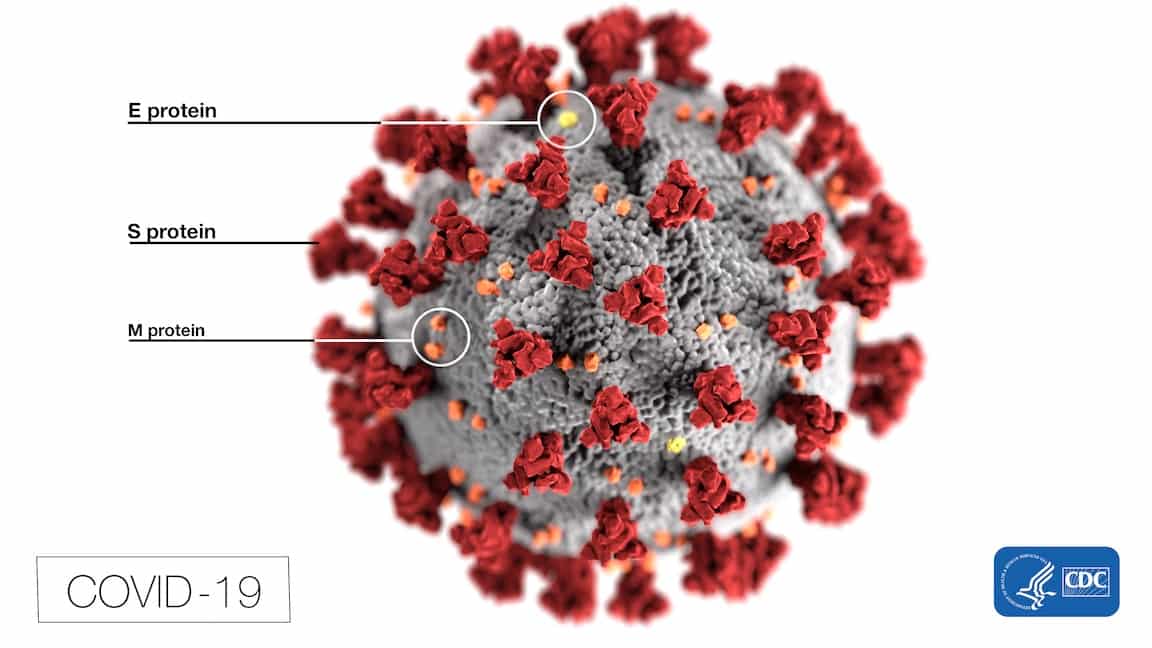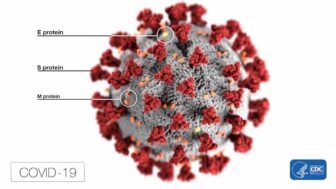 Editor's note: This article and and most of our COVID-19 related news is free to the public to ensure people have access to life-saving information. If we've helped you, and you're able to help us, we would appreciate your subscription for either $1.50/month or $15 per year.
PROVIDENCE — Gov. Gina M. Raimondo announced the Small Business Administration has approved RI's COVID-19 disaster declaration request, freeing businesses to apply for up to $2 million in operating capital loans as two new cases of the illness were reported.
The total number of confirmed COVID-19 cases is now 23. Raimondo, speaking during a press conference at the RI Administration Building at 1 Capitol Hill in Providence, said the crisis is likely to get worse before it gets better.
"But, if we stay level-headed about it and follow the directions, we're gonna get through it," Raimondo said.
Part of those directions include social distancing – staying home- to avoid spreading the disease to others, particularly to the elderly, who are more likely to die.
"Avoid the malls. Avoid parties and sleepovers," Raimondo said.
RI Department of Health Director Nicole Alexander-Scott also asked dentists and oral surgeons to suspend non-essential, non-urgent dental care for the next 21 days.
Raimondo praised the efforts of the United Way and the Rhode Island Foundation, which has set up a RI COVID Recovery Fund, which has so far raised $1.5 million for non-profits to help the most vulnerable in the community. Raimondo thanked Bank of America, Hasbro, Amica, National Grid and Blue Cross Blue Shield for their contributions, and encouraged any individual or company able to contribute to do so.
Raimondo also praised the effort of Microsoft, which had pledged to make its remote office software, Microsoft Office 360, available to RI businesses for six months, free. People can take advantage of that office at www.doit.ri.go, or by calling 401-521-HELP.
Alexander-Scott explained the two new  COVID-19 cases, who are both recovering at home, are a man in his 50s with recent extensive travel, including to Germany and the U.K., and a woman in her 40s.
"We're working to determine the origin of her illness," Alexander-Scott said.
Alexander-Scott said the state is working with federal officials to secure more swab kits so they can expand testing beyond the current focus of hospital patients, people in nursing homes, healthcare and EMS employees.
Warwick tax payment deadline extended
Deadlines for payments for City taxes and utilities are extended in order to mitigate hardship on Warwick's residents and its business community in light of the COVID-19 outbreak and economic slowdown.
Payment deadlines for personal and commercial property taxes, as well as motor vehicle taxes and tangible taxes, are hereby extended until May 15, 2020. Utility bills are hereby extended until June 1, 2020. Swer assessment fees are hereby extended until June 15, 2020.
Online tax payment available in Warwick
Online payments for tax bills (including real estate, motor vehicle, tangible, and personal property), utility bills (water and sewer) or sewer assessment bills can be made at https://www.warwickri.gov/tax-collectors. (Please note that a nominal fee applies to online payments.)
The Tax Collector's Office, which is located at 3027 West Shore Road, also has an outside drop box that is monitored on a daily basis.
If you need to reach someone in the Tax Collector's Office, please call 401-738-2002.
Please be advised that the office is receiving an influx of calls, so if a representative is unavailable, please leave a message and your call will be returned as soon as possible and in the order in which it was received.
Warwick St. Patricks Safe Rides Canceled
The safe rides program scheduled for St. Patrick's Day has been cancelled.
"Thank you for your cooperation and have a healthy and safe St. Patrick's Day," the WPD wrote on their Facebook page.
Warwick Animal Shelter takes adoptions online
Warwick Animal Shelter is limiting the foot traffic in the shelter. Therefore, rather than visiting, the shelter is asking that anyone interested in adopting an animal to please request an adoption application via email or phone and staff will then set up an appointment to meet the animal.
Email: animal.shelter@warwickri.com
Phone: 401-468-4377
All adoptable animals are listed on their Petfinder page: https://www.petfinder.com/member/us/ri/warwick/warwick-animal-shelter-ri59/
The monthly meeting on Thursday March 19th has been cancelled. The Pilgrim Senior Center is closed for now. Our next meeting is on April 16th, 6:30 pm and we will let you know if there is a change.
Our Annual Breakfast and Raffle has been rescheduled to Saturday April 25th. Again, we are hopeful that the breakfast will take place, and any purchased tickets will be honored on this date.
The Foxwoods Bus Trip is being rescheduled to another date, probably in May or June. Jeanne Cherry, the trip organizer, is working on scheduling a new date. The good news is there are a few seats available, so if you want to join us for a fun-filled day, please contact Jeanne!
Call: 401-468-4377
Email: [email protected]
Trump Administration plans stimulus checks to Americans
Payments to small businesses, loan guarantees to airlines and hotels, and business interruption payments for American workers will all be part of a stimulus package Treasury Secretary Steven Mnuchin announced during a White House press conference Tuesday.
"We're looking at sending checks to Americans immediately," Mnuchin said, within the next two weeks. He did not say how much those checks would be.
"This is no fault to American workers. For medical reasons, we are shutting down parts of this economy and we are going to use all the tools we have, as I said, and what tools we don't have, we're going back to Congress," he said.
Mnuchin also announced that the IRS would allow individual filers to defer up to $1 million and businesses up to $10 million in owed taxes for up to 90 days, interest and penalty-free.
Mnuchin also said the federal government is prepared to purchase up to $1 trillion in commercial paper to aid businesses with liquidity issues as the COVID-19 outbreak freezes or slows much of American commerce.