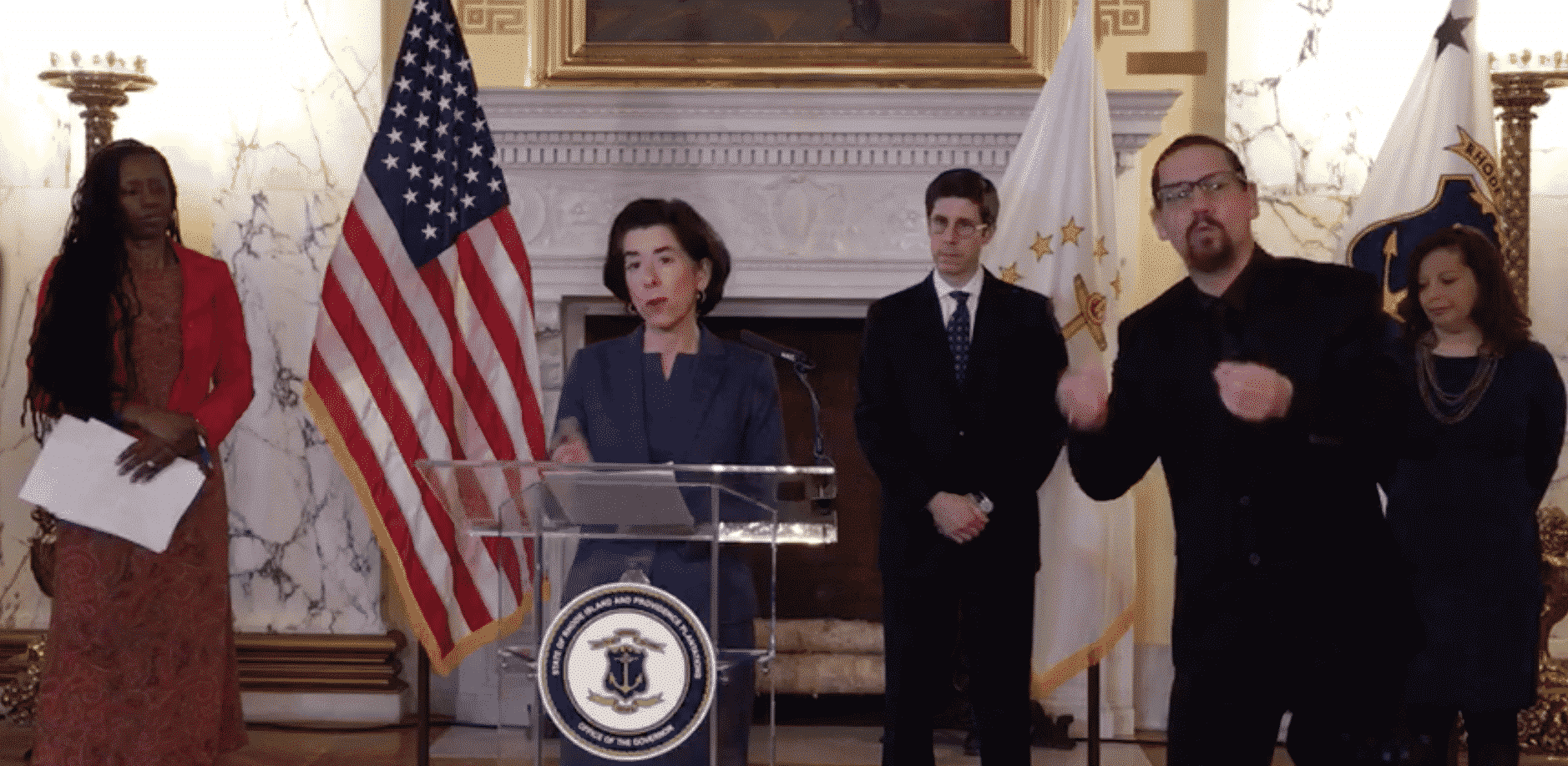 Editor's note: This article and and most of our COVID-19 related news is free to the public to ensure people have access to life-saving information. If we've helped you, and you're able to help us, we would appreciate your subscription for either $1.50/month or $15 per year.
PROVIDENCE — RI reported 114 new cases, 41 hospitalized and one new death from the RI COVID-19 outbreak Monday as state health officials near Gov. Gina M. Raimondo's 1,000 daily testing capacity threshold to begin effective quarantining.
The COVID-19 death reported Monday was a man in his 70s with "underlying medical conditions" in addition to the infection, said Director of Health Nicole Alexander-Scott.
"Our deepest sympathies and prayers are with this man and his family," Alexander-Scott said.
"Our condolences are with their loved ones, and we are thinking of everyone affected by this virus as we continue fighting its spread," Gov. Gina Raimondo tweeted Monday, commenting on the man's death.
Monday's reported new cases of the disease brought the total number of confirmed cases to 408.
Alexander Scottt said as testing for the viral infection expands, RI will see more people added to the numbers of infected, and that the state is planning for the increase.
Raimondo: 1,000 daily testing goal in reach
Raimondo said that her goal to move the state's ability to test Rhode Islanders for the novel coronavirus that causes COVID-19 is "halfway there," and that she hopes the state will be able to test at that rate by the middle of the week.
Raimondo said the state will run drive through testing sites at URI, CCRI and RIC, but that Rhode Islanders will need an appointment, arranged through their primary care doctor or an urgent care site, before they will be tested.
"Do not show up without an appointment to one of these testing centers," Raimondo said.
If you believe you need to be tested, and cannot consult with your doctor or an urgent care center, Raimondo said people should call the RIDOH hotline.
In either case, Raimondo said, if you are sick, you need to stay home.
"If you have any symptoms, you need to stay home."
Raimondo said that even with adequate testing to quarantine people with the virus, the amount of time it takes for the testing to allow Rhode Island commerce and social life to begin to return depends on how well people practice social distancing.
Alexander Scott said the number of people paying attention to social distancing rules needs to be "100 percent," before the state can effectively restore parts of commerce shuttered to prevent COVID-19 spread.
Also, she said, health officials must make sure hospitals have adequate capacity – beds, supplies, and personnel – for many months.
Raimondo said even after the testing, quarantining and medical infrastructure is in place to deal with the outbreak, a new set of rules will be needed on how to operate going forward.
Raimondo estimated, "We're in this for at least another month."
Raimondo also announced that distance learning will continue in the state until April 30.