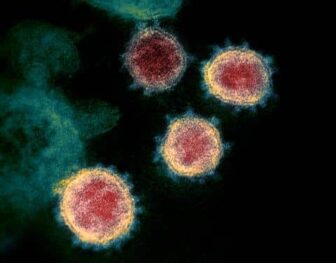 PROVIDENCE, RI — Rhode Island's COVID-19 vaccine pre-registration system will start sending appointment notifications today, the Rhode Island Department of Health reports,  and advised the public to look out for emails from the system as COVID-19 Vaccine Access expands.
"We want to let people know in advance that email notifications about appointments will come from the email address: [email protected]. An email from this address is a legitimate email about scheduling your appointment," said Joseph Wendelken, Public Information Officer with RIDOH.
Rhode Islanders can pre-register to get vaccinated at a State-run vaccination site through the Vaccine Interest Notification List. To pre-register, visit portal.ri.gov or call 844-930-1779. When an appointment opens up for someone who has pre-registered and who is age-eligible, a notification will be sent to that person with a one-time use link. People will be contacted either through email, text message, or phone call, depending on their preference. For most people, there will be some flexibility in the time of the appointment, but it will be for a set date at a set location. People will have 24 hours to make an appointment once they receive a one-time use link.
Also, weekly messages will be sent to people confirming that they are still on the list, even if a slot has not yet opened up. These weekly emails will come from [email protected].
This week, vaccinations were made available to people aged 50-59 years old. Those 40-49 years old will become eligible April 12. New vaccine appointments are added to the state's scheduling system each Tuesday and Friday morning, which people can register for at the RI vaccination scheduling website and also register for RI vaccinations at CVS.com.
People can still make appointments through www.vaccinateRI.org or other venues without pre-registering, Wendelken said.
"Pre-registration is simply one additional avenue we have created, but it is by no means required," he said.
In addition to the State-run vaccination sites and the regional sites, people can make appointments to get vaccinated at a pharmacy. Vaccine is available at CVS, Walgreens, Walmart, Stop & Shop, and a number of independent pharmacies. (While people make appointments at chain pharmacies through those chain pharmacies directly, people can make appointments at independent pharmacies through www.vaccinateRI.org.)