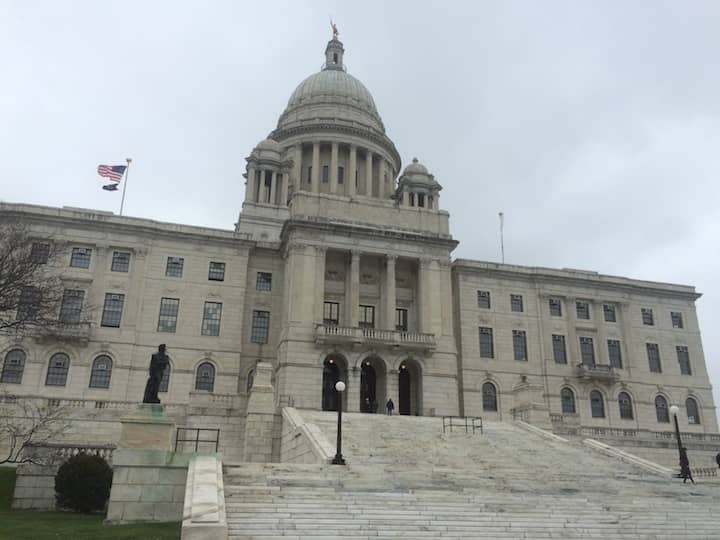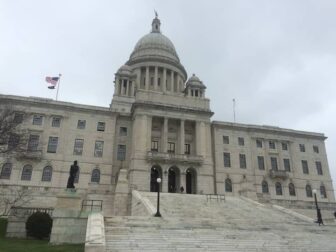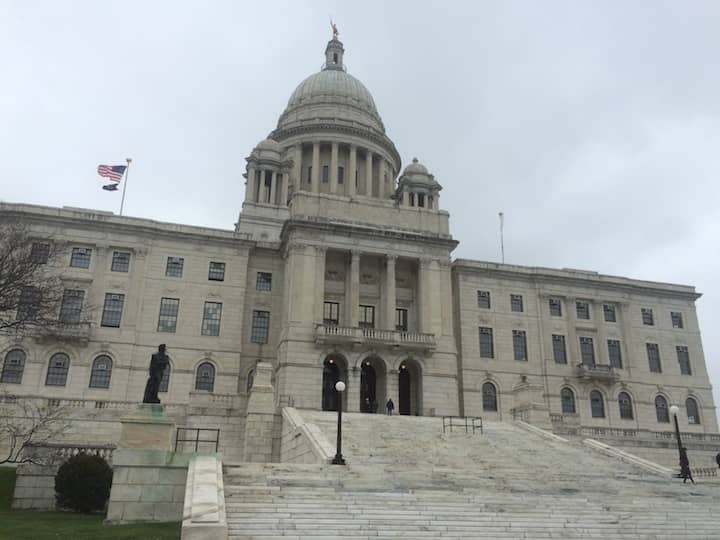 PROVIDENCE — After another heartening news week for RI COVID-19 spread, Gov. Gina Raimondo advised continued caution during her now semi-daily pandemic news conference.
Raimondo pointed out a rising trend in COVID-19 tests, and few new cases reported, also with low, although tragic, and daily, numbers of deaths. On Friday, state figures showed only 25 new cases, and seven new deaths from the virus that causes COVID-19. There are 91 people in the hospital with the disease, 16 in the ICU, 15 of them on ventilators, a life-saving yet debilitating treatment.
"This could change very quickly. And we are foolish if we deny that," Raimondo said. "We are foolish to think we are out of the woods, the crisis is over and we can go back to life as normal."
Raimondo urged Rhode Islanders to continue wearing masks to protect others, wash hands frequently, stay home when sick, and keep six feet away from others. Without these precautions, she said, the state will quickly find itself in trouble again.
"If you don't believe me, look what's happening in Texas and Arizona," Raimondo said, pointing to news reports in those states of elective surgeries cancelled as COVID-19 cases swamp health care systems in those states.
Thursday was a record day for coronavirus cases in the U.S., with 39,327 cases, according to a Washington Post report.
"I don't want that to be Rhode Island's story. That shouldn't be Rhode Island's story," Raimondo said.
Phase III announcement Monday
Raimondo said she will make an announcement about when she'll be moving the state to Phase III on Monday.
The Governor said she and her task forces are paying particular attention to how to handle or regulate large events, given the experiences of other states experiencing spikes in COVID-19 cases.
Children need immunizations before school starts
With state public schools set to return to in-person learning Aug. 31, the importance of having all children up to date on their immunization is more urgent given the additional threat of the coronavirus, for which there is no vaccine, cure or effective treatment.
In April and May, RI saw 52% reductions in immunization rates for kids between ages 2 and 7 for diseases that are preventable with shots, however.
If your child is under 2 years old, or age 4, 11 or 16, and needs a vaccine, or if they have missed a child well visit or lead screening during the last several months, please call their doctor and make an appointment to be seen before your child returns to school in September.
Pediatricians are taking extreme caution – keeping waiting rooms clear, using PPE, conducting infection control, and requiring screenings. These protections are specifically designed to mitigate risk of exposure to the virus. The bigger concern at this point is not going.
If you or your child are currently uninsured, you can reach out to our health insurance exchange, at 1-855-840-4774 to learn more about coverage.
Help RI neighbors stay secure
Raimondo also noted the WeR1 fund has so far raised $120,000 in donations to provide direct cash assistance to Rhode Islanders in need who, because of their immigration status, cannot benefit from most public programs. The program donates $400 to individuals for food and essential items.
"These are our friends and neighbors. These are Rhode Islanders and they deserve our support."
Sending that support, where any amount is helpful and appreciated, she said, is done by texting "WeR1" to 27126.  Raimondo said she hopes to reach $150,000 in the fund by the end of the month.
Low income, homeless RIers need help
Homeless people are very vulnerable to COVID-19 and find it difficult to avoid spreading the virus that causes the disease, Raimondo said.
"It's always in your interests to make sure no one's homeless. It's particularly in your interest now to work with us to make sure no one's homeless," Raimondo said.
Last week, the Housing Now campaign, in partnership with United Way and the RI Realtors Association, set a goal to pledge 100 rental units by July 1 to people facing homelessness who have rental vouchers (allowing them to pay rent). There are curently
Raimondo announced a $2,000 signing bonus to landlords who take in one of the people with vouchers as a tenant. There is also an additional $500 for each additional unit offered, and payment help for minor renovations.
"Right now, we have 61 units pledged," Raimondo said.
Interested landlords may contact the program through Raimodo's office, (401) 222-2080, or through the United Way (211) and RI Realtor's Association (401) 785-9898.
Renters with vouchers may also contact the program through the United Way.