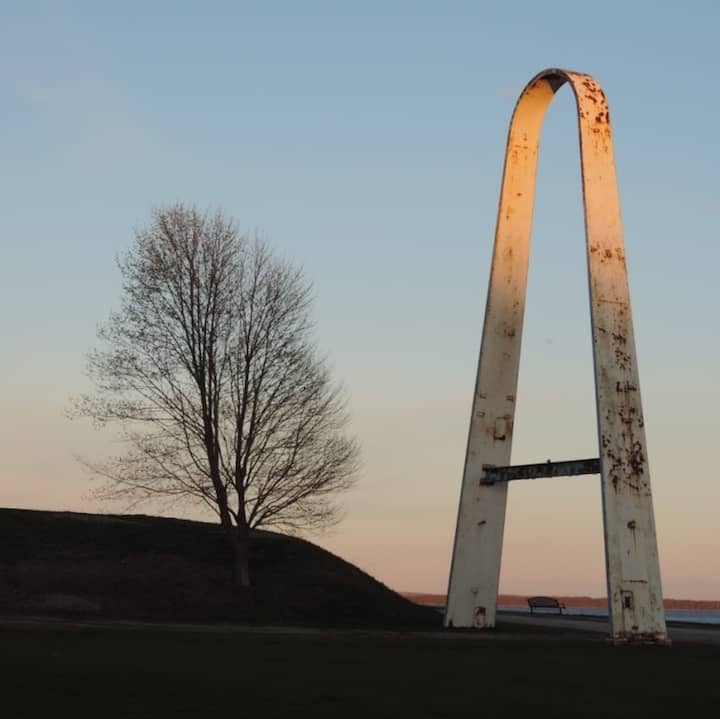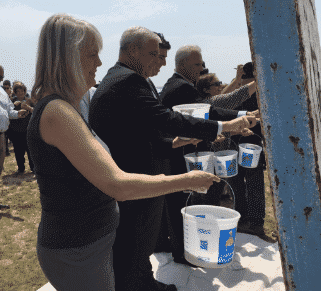 Warwick, RI — The Rhode Island Foundation has awarded $5,620 to The Rocky Point Foundation to restore the Rocky Point Arch, which has fallen into a state of disrepair, the foundation reports.
Rust and lead paint will be removed and the 60 foot tall structure with the help of the Warwick Department of Public Works and the Central Rhode Island Chamber of Commerce. The project will also repaint the arch and restore it to its former glory.
"Members of the community have frequently, via social media and other means, called for the arch's revitalization. As Rocky Point's renewal as a recreational resource continues, we hope through this project to preserve this significant piece of park's rich past," said John Howell, president of the Rocky Point Foundation.
Mayor Scott Avedisian, RI DEM Director Janet Coit, Howell and RI Foundation officials announced the grant during a press conference at Rocky Point Park Thursday, and followed the news with a ceremonial painting session.